A "spring clean" and a lick of paint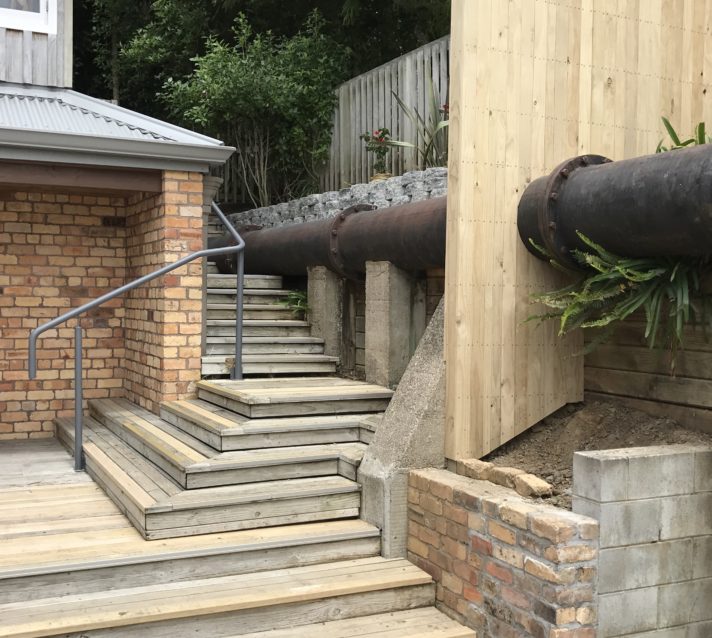 The courtyard and our driveway sign are looking quite dapper thanks to recent maintenance and repair work by our hard-working venue operations team, and our friends at Auckland Council.
In the courtyard we've removed some of the old and dying shrubs and planted a nice new garden.  We've also had a new outdoor sink installed so that we don't need to carry buckets of water through the dressing room when something outside needs a clean.
Auckland Council has installed a new steel hand rail on the steps leading up to the amphitheatre which is much more stable than the old wooden one.  Some of the rotten timber decking has been replaced and a new wall has been built to protect the historic water pipe from people climbing on it (not to mention the risk of a nasty fall).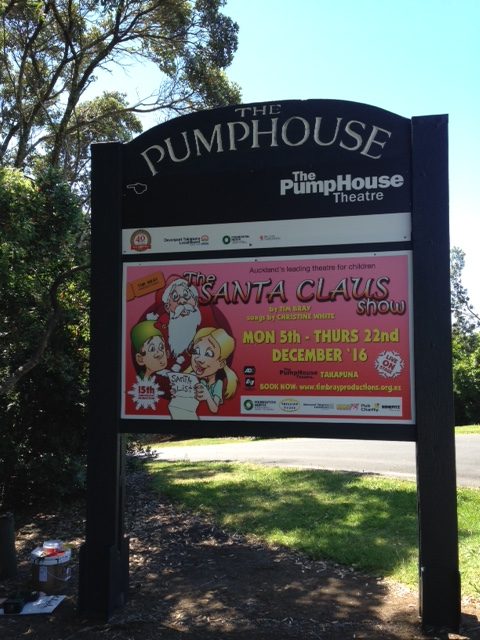 New team member Paul Davey got stuck in to the sign at the top of the driveway removing all the old nails, staples and screws and giving it a nice new coat of paint – and it looks fantastic!
A regular at The PumpHouse with The North Shore Gang Show and North Shore Music Theatre, Paul has joined the Venue Operations team helping out with day-to-day cleaning and some of the larger maintenance projects.