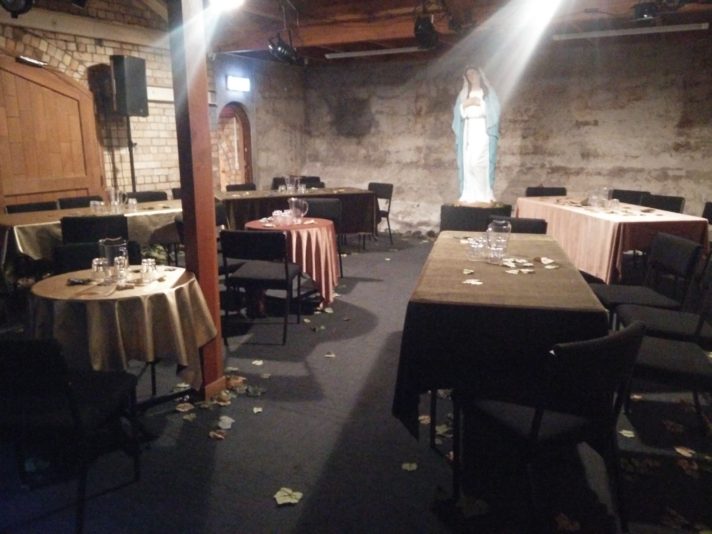 Looking for a intimate space? Want more room for your rehearsals? No worries. Our coal bunker studio is perfect for rehearsals, workshops, comedy show and smaller events.
Designed for small scale productions, storytelling, stand-up or play-readings, the space is intimate and flexible with seating options to suit your needs.
A recent addition to The PumpHouse portfolio, The Coal Bunker Studio has already hosted a series of sold-out seasons, and is an affordable and creative space for up-and-coming companies. It is a challenging and inventive space for companies looking to break through the fourth wall and has full flexibility for creative stage and audience designs.
The maximum occupancy of the space is 50 and is located on the first floor of The PumpHouse.
To find out more or to schedule a site visit, please contact Business Manager James Bell by emailing james@pumphouse.co.nz or phone 09 486 2386.
Click to view the Coal Bunker Floor Layout, including dimensions.
Fill out this form if you're interested in hiring the Coal Bunker Studio. We'll come back to you with a quote and availability.
Charges and hire rates. Please speak to us about a firm quote.