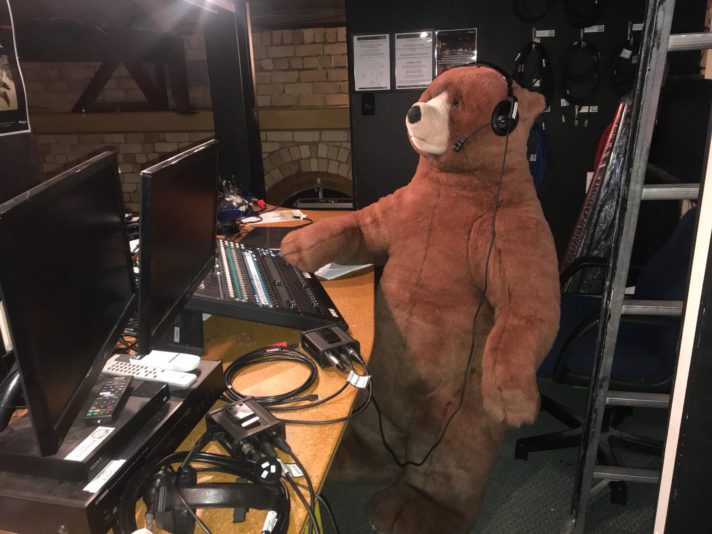 Venue Operations Coordinator / Theatre Maintenance
We are looking for a Venue Operations Coordinator to join the friendly team and ensure the smooth day-to-day operation of The PumpHouse Theatre.
Overlooking beautiful Lake Pupuke, The PumpHouse Theatre is an Auckland institution and no childhood is complete without a visit to see one of its excellent shows. Also famous for its Shakespeare productions and a variety of other events, we are seeking a reliable and organised person to make sure that our patrons enjoy an amazing (and safe) experience each and every time they pay us a visit.
This role primarily involves working Monday to Friday, 40 hours per week, but due to the nature of the industry, you may also be required to work some evenings and weekends. This won't be a problem for you, however, because if you're the right person for the job, you'll be passionate about theatre and therefore happy to pitch in and do whatever needs doing (including the really non-glamorous stuff)!
Our ideal candidate will be positive, energetic, and able to work well unsupervised – and it goes without saying that you'll be an expert at keeping many balls in the air at once.
Because the role involves building maintenance and use of lighting and sound equipment, some experience in these areas is required.
A typical day in this job may also include (but not be limited to):
Undertaking necessary building repairs and maintenance, or working with external contractors
Cleaning and tidying the interior and exterior of the theatre
Ensuring that all technical equipment is functioning well
Overseeing Health and Safety
Liaising with customers and a variety of other stakeholders to find out what they need
Ad hoc administration tasks as required
Generally knowing exactly what's going on where at any given time!
Expected salary is between $45,000 to $50,000 PA
If you have loads of energy and are looking for a job in which you can really make a difference to a beloved North Shore landmark, then please apply with your covering letter explaining why you'd be a great fit and a CV showing your skills and experience be emailing info@pumphouse.co.nz
To help with your application you can download the Venue Operations Coordinator Position Description