A trip to see a show at The PumpHouse Theatre is a great way for young people to experience the magic of live theatre.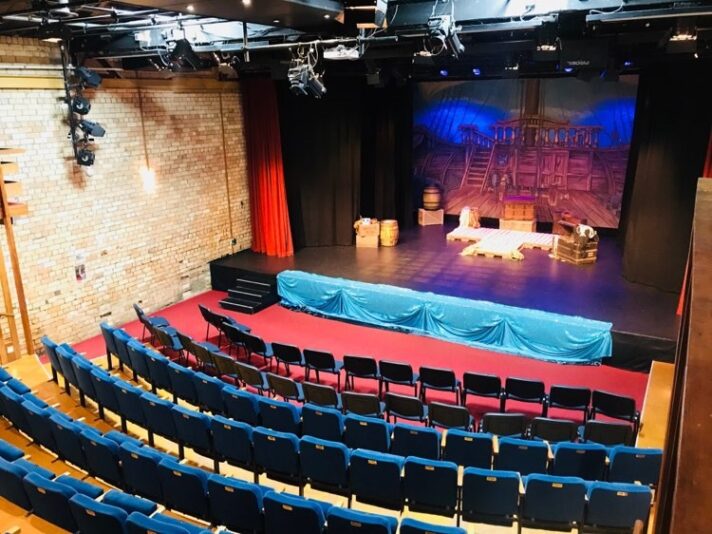 The PumpHouse Theatre's auditorium seats a maximum of 174. If your group exceeds the maximum number of seats available, you may consider splitting the group across two session times.
For safety reasons all children, including toddlers, attending a performance at The PumpHouse Theatre must have a ticket and a seat of their own. Children under 23 months old may be permitted entry at no charge but must sit on their parent's/caregiver's knee at all times and register with the box office on arrival.
If you have specific seating requirements (e.g. wheelchair seats) please advise the ushers before the auditorium doors are opened.
It's a good idea to arrive at the theatre at least half an hour before the performance start time to give ushers time to assist you with mobility access requirements.
Seating is by General Admission – this means you can't choose specific seats. See our Where to Sit page for more information on PumpHouse seating options.
How to buy tickets
Online and Phone bookings
You can book your seats and pay direct online, over the phone, or in person at the Box Office.
Please book in the name of the registered school or early education provider.
As with all ticket purchases at The PumpHouse, phone and online bookings are non-refundable and our usual Terms and Conditions of booking apply.
Box Office Opening Hours: Mon – Fri, 9:00 am to 3:00 pm. Phone (09) 489 8360.
Invoiced Booking
As a special service to schools and early childhood education providers we offer an invoice payment service for group bookings of 20 seats or more.
This method of booking will generate an invoice which can be paid by direct deposit. Please note that a $20.00 booking service administration fee applies.
Before submitting the booking enquiry form, please read the Terms and Conditions of Bookings and Payment for Schools and Early Education Groups. This outlines important information regarding financial commitment to payment once a booking is made.
Health and Safety
While The PumpHouse Theatre is generally a safe place for children to visit, we are situated next to a very deep fresh water lake, so some care must be taken. Because each organisation will have different needs we do not have a pre-prepared Risk Assessment and Management Strategies (RAMS) document however we have prepared a list of potential hazards to be mindful of.
Prams, car seats, capsules and school bags are not permitted in the auditorium. They may be left in designated areas in the theatre foyer.