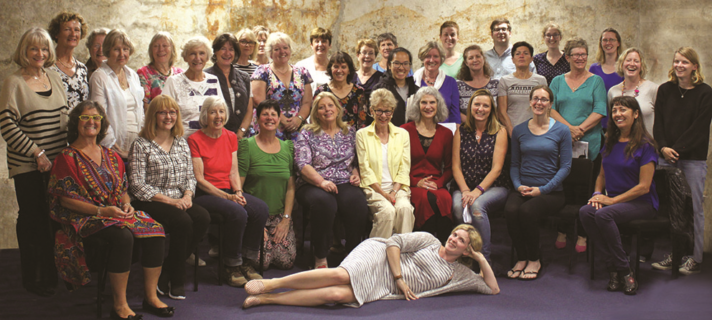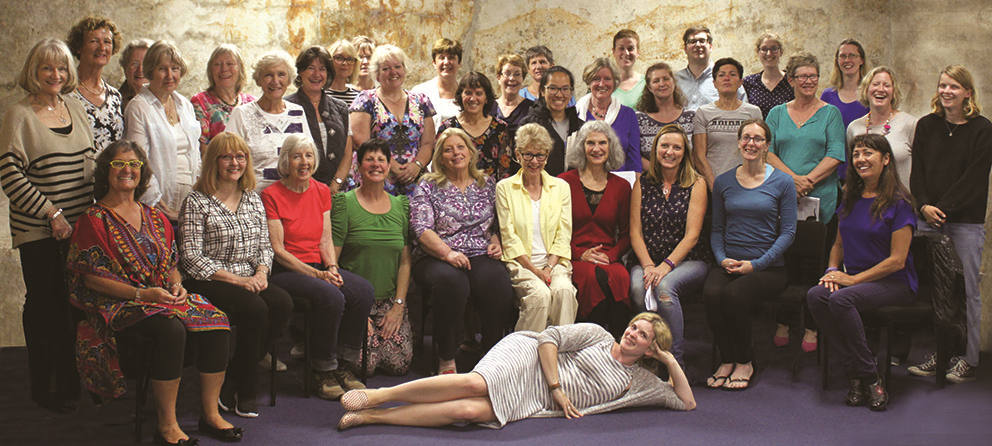 Above: The PumpHouse Community Choir 2016. Choir leader Charlotte Nicklin reclines in front 🙂
If you like to sing and would like to dust off your rusty pipes, our choir is a great place to start.
Many of us have fond memories of singing in the school choir.  Others keep their singing safely to themselves in the shower.
You don't need a trained voice, our experienced choir leader Charlotte Nicklin keeps everyone in tune.
The PumpHouse's Christmas Carols in the Amphitheatre in 2016 was the debut performance of The PumpHouse Community Choir and after only 4 rehearsals they sang like professionals! It was a full house and the perfect event to launch the fledgling choir.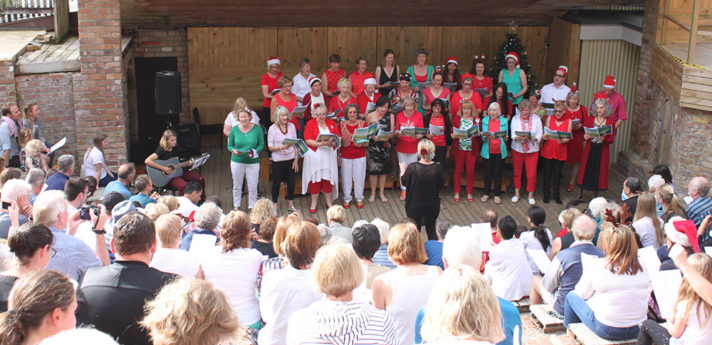 Above: The Pumphouse Community Choir performs to a packed house at our Christmas Carols in the Amphitheatre (2016)
We intend for the The PumpHouse Community Choir to continue into 2017 and beyond.
In May 2017, The PumpHouse will celebrate the 40th anniversary of its existence as a venue for the performing arts. The choir will feature at this special event and we'll be in touch with existing choir members with a tentative rehearsal schedule early in the year.
It's not too late to be a part of this fabulous choir.
So, if you're interested in joining and want to know more, please get in touch.  You can call Julia on 486 2386, email julia@pumphouse.co.nz or fill out the form below.
Register your interest