Bonjour from Lea, our new intern
Kia Ora, my name is Lea and I'm very excited to be the new intern at the Pumphouse Theatre for the next 6 months! 
I'll be done with university after that, after 7 awesome years of study and travels!
I started studying English and Italian at l'Universite Jean Moulin in Lyon in France and then went to the University of Arizona in the US to complete my exchange year abroad. I didn't unpack and went straight to Naples in Italy to complete my master degree in Italian. I was then offered a job to teach French to countryside Australia for a year in Warrnambool, Victoria, at the end of the Great Ocean Road. I then took a plane for San Francisco to do a one month mission as a volunteer at the Alliance Francaise.
I was looking for an internship in Auckland and I came across the Pumphouse Theatre website and I felt like applying straight away… I had a good feeling.
So here I am now, in Takapuna, by the lake; just what I needed, a calm and peacefull workplace. 
You'll see me at the box office during the week and on some nights. I will also answer your calls and e-mails and I'll help organising The PumpHouse's 40th Anniversary celebrations in early May.
I really feel really lucky to be here around such a friendly team that welcomed me so well.
See you soon at the Pumphouse Theatre!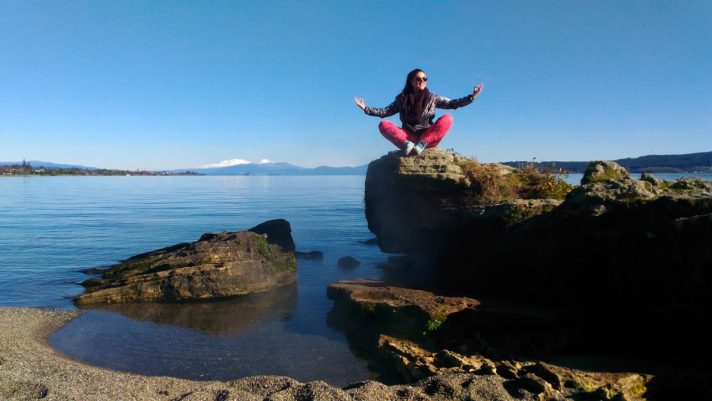 Loved my trip to beautiful Lake Taupo – just slightly bigger than Lake Pupuke