Roger Hall's off beat romantic comedy at The PumpHouse Theatre (May 9th-20th)
Tadpole Productions are producing Roger Hall's off beat romantic comedy The Book Club, which opens at The Pumphouse Theatre in Takapuna on 9th May for a strictly limited season.  Starring one woman dynamo Jodie Dorday and directed by Janice Finn, this popular play was originally written in 1999 and successfully toured New Zealand and Australia. Roger has updated the script for 2018 audiences, especially for this production, which has also meant changing most of the books (and the reactions!) mentioned in the play!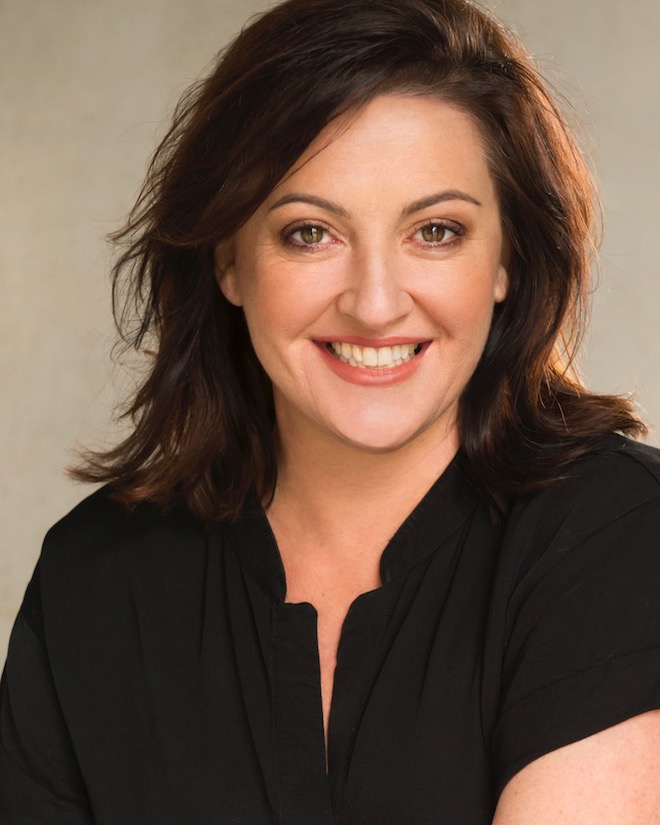 The Book Club is narrated by self-confessed book-a-holic Deborah, who looks for a diversion when the last of her children leaves home and her husband is busy with work and his latest hobby, cycling.   Deb's friend Trish invites her to join her book club, so, armed with a bottle of wine Deb takes the plunge.  The women are a diverse bunch – Milly (English to the core), Meredith (Academic snob), Caroline (heavily pregnant high profile journalist) and divorcee Susie.
The monthly meeting becomes a regular occurrence, but when Deb suggests inviting a local author to come and give a talk about their latest book the outcome is totally unexpected, complicating Deb's life in ways she never dreamt of and creating the essence of the play….
Roger is the master of writing comedy with pathos and delivering likeable but flawed characters we all recognise.  Jodie Dorday brings them all to life in a tour de force performance not to be missed. Jodie only recently returned to her hometown with the opportunity to play Mrs Wilkinson in Billy Elliott 2016 – an extraordinary experience – and is now thrilled to be pursuing a dream of performing in this play at one of her favourite feel good performance spaces, the PumpHouse.
Jodie debuted her theatre career with Auckland Theatre Company's Dancing At Lughnasa in 1995 and the stage is still very much her happy place.  She has also been lucky enough to have been involved with Take a Chance on Me, All My Sons, Sylvia, Social Climbers and Midsummer Nights Dream. She played in Sydney Theatre Company's King Lear and picked up the Best Supporting Actress award for her role as Lynn in Anthony McCarten's Film Via Satellite.
She has continued to work on screen with the lead role in Burying Brian and has recently very much enjoyed playing Trish (Cheryl Wests Mum) in Westside, airing in May.  In between there was a business to run in Melbourne, husband Troy and a beautiful little boy…..
Jodie trained in dance and worked alongside her Mum Debbie at Auckland's famous 'Burgundys' for a good many years and she is very much enjoying living and working back in NZ with family and friends. "I feel very blessed to be home in such a safe part of the world and also to be able to continue my acting career here.  Every moment on stage is special for me – not without tears and sweat at times but I'm always extremely grateful". In her spare time Jodie works with teens, sharing her acting insights and teaching them how to shine a little. She loves their energy and the thought of being able to guide them a little through their tumultuous teenage years.
Don't miss this opportunity to see Jodie Dorday in The Book Club!!!! Buy Tickets.