The Courtyard Canopy Project
We are excited to be moving forward with our project to install a canopy over the courtyard at The PumpHouse Theatre.
In late 2019 we obtained the consents we need to move to the construction phase of the project.  We hope to have the canopy installed in time for the 50th Anniversary of The PumpHouse's governing body, the North Shore Theatre and Arts Trust, in May 2021.
The canopy will provide weather protection for patrons using the bathroom facilities, somewhere sheltered for children to eat their lunch after a show, and a space to host gala functions which overlooks the beautiful Lake Pupuke.
We have partnered with Shade Systems to design and build the canopy, along with Dave Pearson Architects who have ensured the design compliments the existing building's heritage architecture.
We wanted a solution that was affordable, easy to maintain and with a construction timeline that minimised disruption to the theatre. The Trust Board have considered several options before settling on our preferred concept designed by Shade Systems.
We were impressed with the Shade Systems proposal and their enthusiasm for The PumpHouse and for designing a custom solution that worked within the existing structures.
We have the support of the Devonport-Takapuna Local Board, Auckland Council and Heritage New Zealand, and have obtained the necessary consents to begin construction.
Our Budget
Thanks to a generous grant from the Becroft Foundation, we have already funded approximately $12,000 for Heritage Impact assessments, Heritage Architects, and resources consents.
To complete the construction phase our goal is to raise a modest $60,000 to complete construction and associated improvements to landscaping and lighting.  The full budget is as follows:
| | |
| --- | --- |
| Shade Systems – construction and installation | $50,000 |
| Exterior lighting upgrades | $2,500 |
| Landscaping and paving repairs | $2,000 |
| Additional compliance and monitoring | $3,000 |
| Contingency (5 per cent) | $2,875 |
| Total | $60,375 |
How you can help
The PumpHouse is a not-for-profit, and a registered charity.  This means your donation may be tax deductible.  You can donate now by clicking on the red button below which will take you to our give-a-little page.  You'll be automatically emailed a donation receipt by give-a-little.
If you'd like to talk about a larger donation or sponsorship opportunities, please contact Business Manager James Bell on 09 486 2386
Our Progress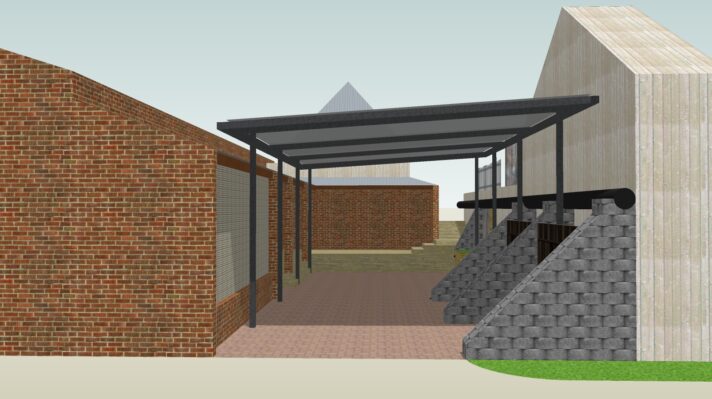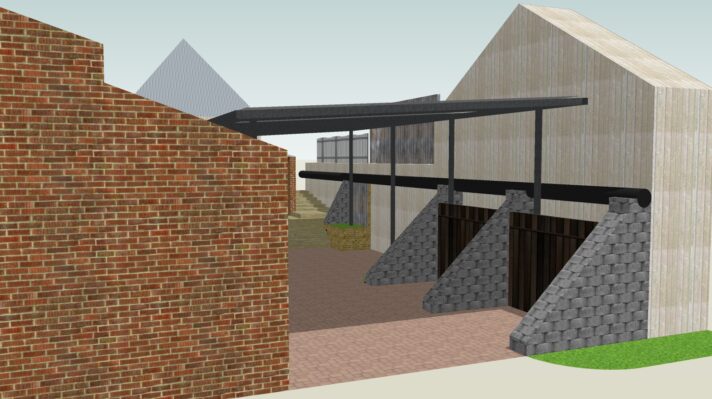 Thanks to our partners
 We are grateful for the support of our partners in this project to date, who include: