Dates and times
Fri, Nov 25 - 1:30pm
Fri, Nov 25 - 7:30pm
Sat, Nov 26 - 3:30pm
Sat, Nov 26 - 7:30pm
Venue
The PumpHouse Theatre
Prices
| | |
| --- | --- |
| All Tickets | $25.00 |
| Friends of The PumpHouse | $22.00 |
| Student | $22.00 |
| Group 10+ | $22.00 |
Additional fees
| | |
| --- | --- |
| Booking Fee | $5.00 per booking |
How to get tickets
Sorry, this show is over.
Event type
About
A Story about A Poet is the third originally-written stage play by I-start Theatre. The story is inspired by famous Chinese poet Gu Cheng, who lived and eventually died on Waiheke Island. The poet became depressed and restless after his lover left him. However his wife encouraged and supported him to write a novel, based on the love story about him and the other woman. Our play shows how the process of writing the novel witnesses the complex and unusual emotional journey about love and death.
"一个诗人的故事"是冰点话剧社自成立以来的第三部原创作品。这个故事是以著名中国诗人顾城的感情生活为蓝本创作的一部话剧。 诗人在被自己的情人抛弃后,陷入到忧郁与挣扎中,于是开始在妻子的帮助下写作一本书,而这本书是有过他和另外一个女人的爱情故事,在这个写作过程中展现了爱情和死亡奇异而极致的感情经历。
Directed by Yabing Liu and Shanshan Zhou
---
Sponsors
---
Presented By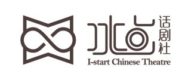 I-start Chinese Theatre is the first Chinese theatre in New Zealand, now it is its fifth anniversary. Since 2014, they have produced five original plays.  All of them received excellent reviews from the audiences, Chinese Media and Local Media. I-start Theatre aims to give Chinese amateur theatre performers a stage on which to show their talents, to realise their dreams, and at the same time provide original stories inspired by real-life, to entertain and inspire our audiences.
Visit our website www.i-starttheatre.com or Facebook page.