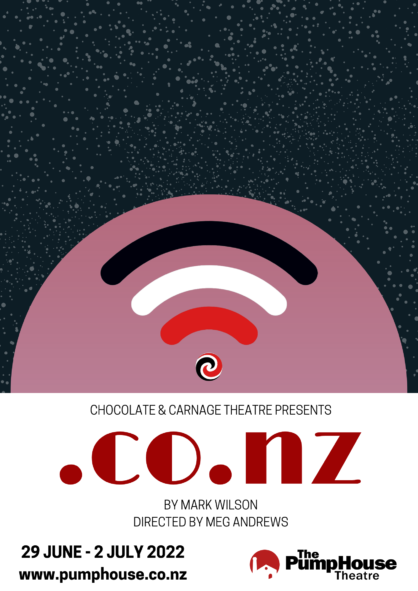 Dates and times
Wed, Jun 29 - 7:30pm
Thu, Jun 30 - 7:30pm
Fri, Jul 1 - 7:30pm
Sat, Jul 2 - 7:30pm
Venue
The PumpHouse Amphitheatre
Prices
Free Event - Bookings are essential
How to get tickets
Sorry, this show is over.
Event type
About
A reminder that this show is outside, and we endeavour to still carry on even if there is a light sprinkling of rain. Bring everything you need to keep dry and warm.
We recommend:
• Wearing your warmest clothing – thermals, merinos. Layer up!
• Wearing a wet-weather jacket with a hood
• Wearing gloves, a scarf and a warm hat
• Bringing your own blanket (we will have some available to use – first in first served)
• Bringing something comfy to sit on (i.e. a cushion), which will also help to avoid sitting on a potential wet seat
• Bringing a thermos with a warm drink inside
• You are welcome to bring an umbrella but please be mindful of anyone sitting behind you
The show runtime is roughly 65min so it won't be too long in the cold! We also invite you to stay afterwards to share kai and a warm drink with our actors and crew.
.co.nz by Mark Wilson
Directed by Meg Andrews
Starring Mark Wilson, Āria Harrison-Sparke, and Jordan Henare
This Matariki, get cosy in our outdoor amphitheatre for a night under the stars to enjoy the premiere of a new play by Mark Wilson – .co.nz
Play Synopsis
The countdown begins for the first Matariki being recognised as a public holiday in Aotearoa. The internet is divided as to whether it is a great idea or a breach of the kiwi way. As the stars of Matariki rise in the night sky, three friends contemplate their stagnation, relationship, and their
place within their culture. As they explore the core concepts of Matariki, technology and assimilation threaten to perpetuate a cycle of generational and institutionalised violence further distancing them from their traditions and their whakapapa.
Can their wairua survive the constant attack against Te Ao Māori in the online sociosphere whilst also managing to reconcile past misconceptions against their culture? Or will globalisation and elitism within their culture push them further away?
Concept
The intention of the event is to educate and inspire our community through the medium our culture excels at – storytelling. We wish to reflect on the first Matariki recognised as a public holiday, we wish to reflect on what it took for our nation to get here and what it means for generations to come: Acknowledge the past and look to the future.
.co.nz is an absurdist exploration of Māori culture and spirituality through the lens of three unlikely friends and their interactions with the ever-growing and persisting online world. It is an exploration of Te Ao Māori through the lens of Matariki, its meanings, its philosophy, and its customs. The play's themes of reflection, meditation, mourning, acceptance, and most importantly – the celebration – will endeavor to strengthen the Wairuatanga of patrons and characters alike.
The play will explore hard-hitting themes centralised around institutionalised discrimination in an ever-present online world. How do we address hate? How do we reconcile it? How do we reconnect with our culture? How do we educate about our culture? How do we empower people through Te Ao Māori and how do we celebrate it?
What to bring!
Matariki is a harvest holiday and we intend to celebrate it as such. We will strive to provide kai for audience members and accommodate everyone for a night under the stars: blankets, warm drinks etc. We encourage you to dress warmly for a winter's night outside – bring blankets, pillows, and anything that will make you feel as comfy as possible!
⏰ Run Time: approx. 60min
.co.nz is supported by the Local Activation Fund Programme and/or Discount Programme, administered by Auckland Unlimited on behalf of the New Zealand Government.