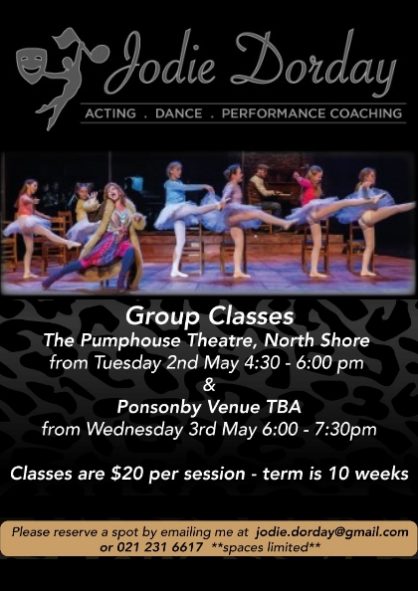 Dates and times
Tuesday, 4:30 pm until 6:00 pm
Venue
The PumpHouse Theatre
Prices
How to get tickets
Sorry, this show is over.
About
Join Jodie Dorday for a fun but professional class for children aged 12 or over who want to take their drama skills further.
The focus of the classes is acting and script work – simple but hugely effective learning and performance techniques to make the most of your TV, film or theatre audition.
How to get the best out of an audition 

what questions to ask
how to handle ourselves professionally
how do they see the best of you in 5 mins!
how to engage with casting agents/directors
How to make brave choices with our characterisations

encouraging individual choices and upping the anti so we are unforgettable
The subtle use of SubText

tricky stuff but we will start to delve into this area
How to use Pauses and silences within our scripts to our advantage
How to find our 'journey' within a script 

often the answers are within the writing but how do we know where to look!
How to 'Play Against'

don't underestimate your audience – let them do the thinking

Building Self Confidence – and if we don't have any – learning how to Give Good Fake!
Basic Yoga and Breathing Techniques 

to calm our minds and bodies, clear our heads so we can truly focus
Preparation and Performance of Individual Monologues

within the term we will be working on a monologue each and have this at performance/audition level by the end of the term
The PumpHouse Performance evening

a fun evening to showcase our monologues or partner work to family and friends – drinks and nibbles provided