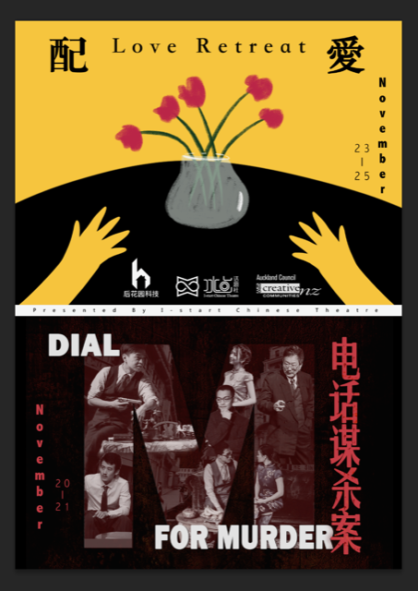 Dates and times
Dial M for Murder
Tues 20th November 7:30pm
Wed 21st November 7:30pm
Love Retreat
Fri 23th November 7:30PM
Sat 24th November 3:30PM
Sat 24th November 7:30PM
Sun 25th November 3:30PM
Venue
The PumpHouse Theatre
Prices
| | |
| --- | --- |
| Adult | $28.00 |
| Senior | $25.00 |
| Student | $25.00 |
| Group (5+) | $25.00 |
Additional fees
No Booking Fees!
How to get tickets
Sorry, this show is over.
Event type
About
Dial M For Murder, 20 – 21 Nov
This classic thriller by American director Alfred Hitchcock is adapted by North Shore playwright Yabing Liu from I-start Chinese Theatre, which is the first Chinese theatre in New Zealand.
The story background is changed to Shanghai colony time (1930s) instead, you will see the leading actress in beautiful Qipao (Chinese traditional dress), and the audiences would be nervous about if she would be murdered by her greedy husband.
The play was the second time in the Pumphouse, and was a hit in the International Theatre Festival in July 2018, all tickets were sold out 10 days before the shows.
This play is in Mandarin. The English-speaking audiences will be given an English synopsis of the story. It would be interesting to feel the different culture in a European classic thriller.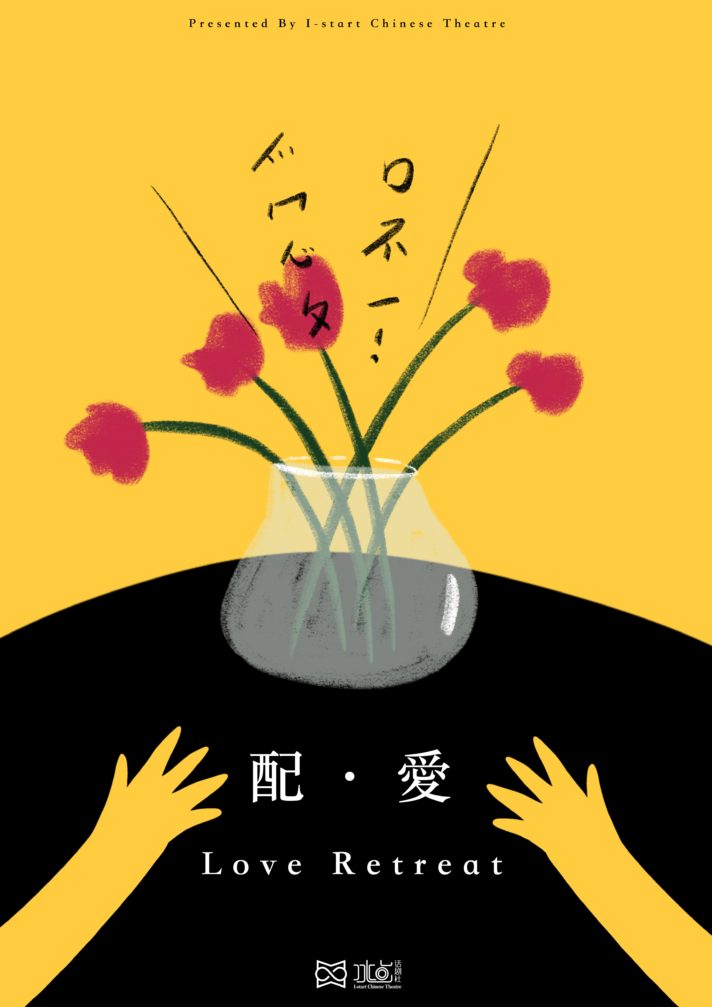 Love Retreat, 23 – 25 Nov
In the near future, most of women prefer to enjoy their own life instead of getting married and being a mother. But this has put the nation in population crisis! Therefore, the government makes a law which will enforce birth on women who are above certain age! Now 5 women are sent to a camp called Love Retreat to find their partners !! What would happen?….
An unusual story! A Controversial theme!!
The play is in Mandarin but with English synopsis.
---
Sponsors
---
Presented By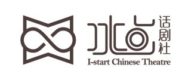 I-start Chinese Theatre is the first Chinese theatre in New Zealand, which  was established on 26 September 2014.  Since then, four original plays  have been produced.  All of them received excellent reviews from the audiences, Chinese Media and local Media. I-start Theatre aims to give Chinese amateur theatre performers a stage on which to show their talents, to realize their dreams, and at the same time provide original stories inspired by real life , to entertain and inspire our audiences .
冰点话剧社成立于2014年9月26日,在短短四年间已经出品了四部原创话剧以及一部改编经典剧。第一部原创情感话剧Nice to Meet You在the Pump House 首演即在华社引起轰动,本地主要华语媒体和中国官方媒体都报道了新西兰第一家华人剧社演出成功的消息。而根据诗人顾城的感情生活创作的《一个诗人的故事》被称为冰点成立以来的经典之作。根据希区柯克经典悬疑电影改编的《电话谋杀案》,2018年受邀参加了奥克兰首届戏剧节,并且票房售罄。冰点话剧社的目标是给奥克兰的话剧业余爱好者一个实现梦想的舞台,同时用最贴近生活的原创话剧给观众以精神上的娱乐与启迪。
Visit our website www.i-starttheatre.com or Facebook page.