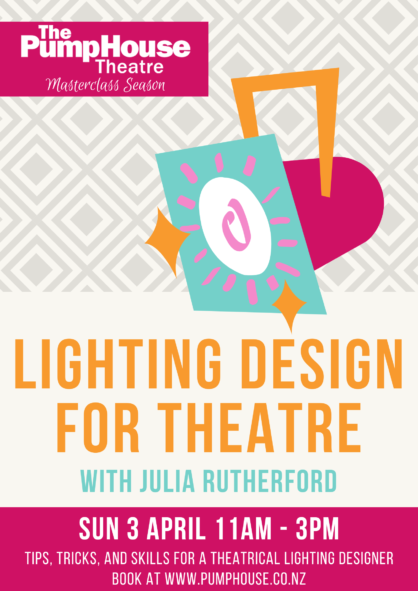 Dates and times
Sun, Apr 3 - 11:00am-3:00pm
Venue
The PumpHouse Theatre
Prices
How to get tickets
Sorry, this show is over.
Event type
About
???? To attend an event at The PumpHouse Theatre you must be able to show your vaccine pass on arrival at the theatre. You will also be encouraged to wear a face mask.
Lighting Design for Theatre
With Julia Rutherford
Gain new tips and tricks for your lighting design toolbox as we look at the lighting designer's role from the moment you say yes right through to closing night.
Follow Julia Rutherford through her design process as she shares the skills, techniques, and advice learned over the 12 years she's been doing lighting design and 7 years in the industry. This includes script work and analysis, working with the director and design team, lighting plans and documentation, tech week and plot, and of course the design process.
Julia Rutherford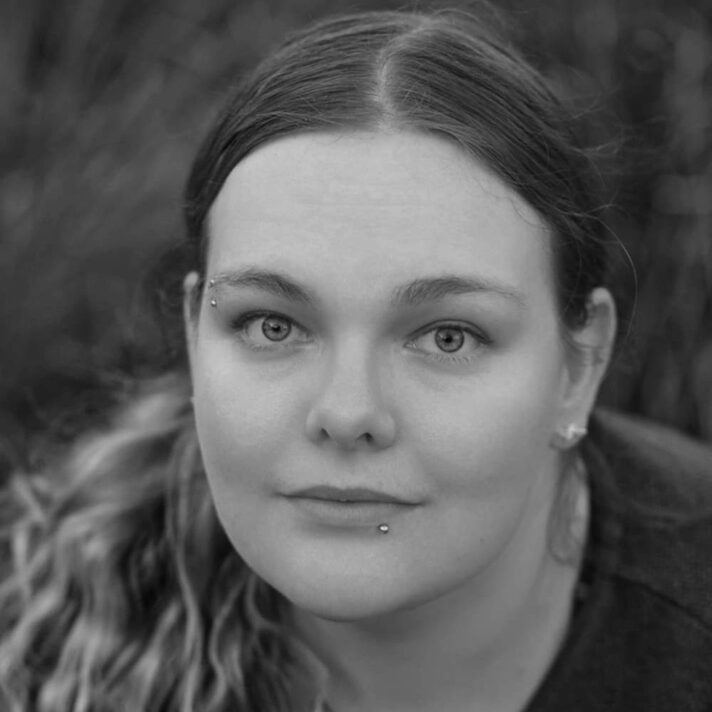 Julia has worked in most areas of theatre including; lighting design, sound design, set design, operation, crew, production management, and a long time ago acting. Lighting is her first and ultimate love with Julia completing her first lighting design at age 16.
In 2012 she moved to Australia to complete her B.A. in Design for Theatre and Television at Charles Sturt University, specialising in lighting and set design. After graduating she moved back to Auckland where she further diversified into sound design and management while continuing to work as a lighting designer.
She currently splits her time between freelancing and her job as the hire manager at Kenderdine Electrical, one of New Zealand's leading lighting companies.
---
Presented By