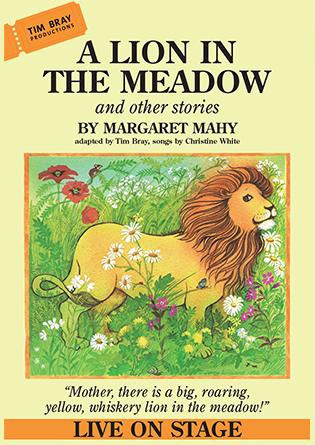 Dates and times
Mon, Sep 19 - 10:30am
Mon, Sep 19 - 1:00pm
Tue, Sep 20 - 10:30am
Tue, Sep 20 - 1:00pm
Wed, Sep 21 - 10:30am
Wed, Sep 21 - 1:00pm
Thu, Sep 22 - 10:30am
Thu, Sep 22 - 1:00pm
Fri, Sep 23 - 10:30am
Fri, Sep 23 - 1:00pm
Sat, Sep 24 - 10:30am
Sat, Sep 24 - 2:00pm
Sat, Sep 24 - 5:00pm
Mon, Sep 26 - 10:30am
Mon, Sep 26 - 2:00pm
Tue, Sep 27 - 10:30am
Tue, Sep 27 - 2:00pm
Wed, Sep 28 - 10:30am
Wed, Sep 28 - 2:00pm
Thu, Sep 29 - 10:30am
Thu, Sep 29 - 2:00pm
Fri, Sep 30 - 10:30am
Fri, Sep 30 - 2:00pm
Sat, Oct 1 - 10:30am
Sat, Oct 1 - 2:00pm
Mon, Oct 3 - 10:30am
Mon, Oct 3 - 2:00pm
Tue, Oct 4 - 10:30am
Tue, Oct 4 - 2:00pm
Wed, Oct 5 - 10:30am
Wed, Oct 5 - 2:00pm
Thu, Oct 6 - 10:30am
Thu, Oct 6 - 2:00pm
Fri, Oct 7 - 10:30am
Fri, Oct 7 - 2:00pm
Sat, Oct 8 - 10:30am
Sat, Oct 8 - 2:00pm
Venue
The PumpHouse Theatre
Prices
| | |
| --- | --- |
| Individual Child | $25.00 |
| Individual Adult | $25.00 |
| Senior (65+) | $22.00 |
| Family - select 4 or more | $22.00 |
| Friends of The PumpHouse | $22.00 |
| Group 10+ | $21.50 |
| Group 20+ | $20.50 |
| Group 50+ | $18.50 |
Additional fees
| | |
| --- | --- |
| Booking Fee | $5.00 per booking |
How to get tickets
Sorry, this show is over.
Event type
About
"Mother, there is a big, roaring, yellow, whiskery lion in the meadow!" Join in the fun as some of Margaret Mahy's best-loved stories are woven together into one enjoyable and imaginative show. Magical Mahy comes to life on stage.
Featuring Mahy's stories A Lion in the Meadow, Leaf Magic and The Witch in the Cherry Tree, along with her poems, Magic and The Reluctant Hero, or Barefoot in the Snow.
"In all, a delightful hour spent enjoying Mahy, Bray, The Pumhouse, some extremely charming performances, a bevy of clever effects and a bunch of spirited kids. There's no doubt magic won the day but with this team working together this was hardly ever in doubt. After all, where would we be if there was no magic in the world." – Review, Lexie Matheson, Theatreview
Tim Bray Productions – Celebrating 25 years (1991 – 2016)
---
Reviews
Kathleen Mantel. theatrereview.org.nz: This production is a treat for the children who attend, and a reminder for their adult companions: the magic of childhood is fleeting. Read more »
Video
Photos
---
Presented By