Dates and times
Thu, Nov 21 - 7:30pm
Fri, Nov 22 - 7:30pm
Sat, Nov 23 - 3:30pm
Sat, Nov 23 - 7:30pm
Sun, Nov 24 - 3:30pm
Venue
The PumpHouse Theatre
Prices
| | |
| --- | --- |
| Adult | $30.00 |
| Senior (65+) | $25.00 |
| Student | $25.00 |
| Friends of The PumpHouse | $25.00 |
| Group 6+ | $25.00 |
How to get tickets
Sorry, this show is over.
Event type
About
A stage play inspired by true stories.
Qing left Beijing to Auckland in 1990. She has been going through many challenges to live in a new country, as well as suffering from home-sickness.
The connection between her and her family in Beijing was maintained by letters until…
Based on the letters of Zi Yu to her family in China, Yabing Liu's adaptation brings to the stage a complex story of the life-changing decision to leave your home and family and start a new life in a different country.
Celebrating five years of local theatre, i-Start Chinese Theatre brings this unique story to the stage, performed in Mandarin.
---
Presented By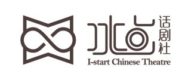 新西兰冰点话剧社简介  I-start  Chinese Theatre
冰点话剧社成立于2014年9月26日,是新西兰第一家华人话剧社。自成立以来,冰点基本上每年出品一部话剧作品,深受观众的欢迎和喜爱,也得到了媒体的广泛好评。冰点话剧社的目标是给奥克兰的业余话剧爱好者一个实现梦想的舞台,同时用最贴近生活和高品质的话剧作品给予观众精神上的娱乐与启迪。
I-start Chinese Theatre is the first Chinese theatre in New Zealand, which was established on 26 September 2014.
Since then, we basically produced a new play each year. All of them received excellent reviews from the audiences, Chinese Media and local Media.
I-start Theatre aims to give Chinese amateur theatre performers a stage on which to show their talents, to realise their dreams, to tell their stories, at the same time  to entertain and inspire our audiences.