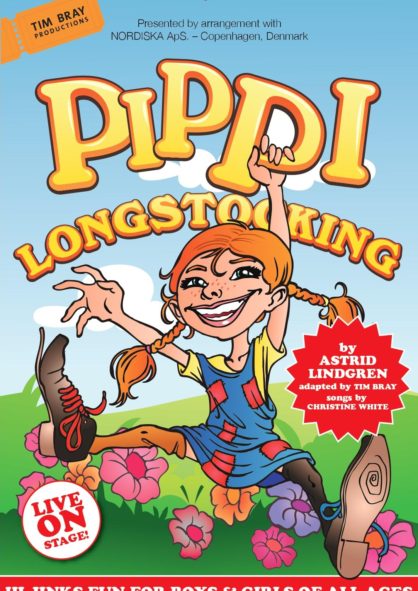 Dates and times
Sat, Apr 7 - 5:00pm (Gala)
Mon, Apr 9 - 10:30am
Mon, Apr 9 - 1:00pm
Tue, Apr 10 - 10:30am
Tue, Apr 10 - 1:00pm
Wed, Apr 11 - 10:30am
Wed, Apr 11 - 1:00pm
Thu, Apr 12 - 10:30am
Fri, Apr 13 - 10:30am
Fri, Apr 13 - 1:00pm
Sat, Apr 14 - 10:30am
Sat, Apr 14 - 2:00pm
Mon, Apr 16 - 10:30am
Mon, Apr 16 - 2:00pm
Tue, Apr 17 - 10:30am
Tue, Apr 17 - 2:00pm
Wed, Apr 18 - 10:30am
Wed, Apr 18 - 2:00pm
Thu, Apr 19 - 10:30am
Thu, Apr 19 - 2:00pm
Fri, Apr 20 - 10:30am
Fri, Apr 20 - 2:00pm
Sat, Apr 21 - 10:30am
Sat, Apr 21 - 2:00pm
Mon, Apr 23 - 10:30am
Mon, Apr 23 - 2:00pm
Tue, Apr 24 - 10:30am
Tue, Apr 24 - 2:00pm
Thu, Apr 26 - 10:30am
Thu, Apr 26 - 2:00pm
Fri, Apr 27 - 10:30am
Fri, Apr 27 - 2:00pm
Sat, Apr 28 - 10:30am
Sat, Apr 28 - 2:00pm
Venue
The PumpHouse Theatre
Prices
| | |
| --- | --- |
| Individual Child | $25.00 |
| Individual Adult | $25.00 |
| Senior (65+) | $22.00 |
| Family - select 4 or more | $22.00 |
| Group 10+ | $21.50 |
| Group 20+ | $20.50 |
| Group 50+ | $18.50 |
| Friends of The PumpHouse | $22.00 |
| Early Bird | $19.50 |
| Gala | $30.00 |
| Companion Ticket | $18.50 |
Additional fees
| | |
| --- | --- |
| Booking Fee | $5.00 per booking |
| Card Processing Fee | 2.5% |
How to get tickets
Sorry, this show is over.
Event type
About
by ASTRID LINDGREN
adapted for the stage by TIM BRAY
songs by CHRISTINE WHITE
An enduring favourite of boys and girls around the world. The irrepressible Pippi Longstocking has flaming red ponytails and lives all by herself in Villekulla Cottage. Imagine, no grown-ups!
Join Pippi, and her friends, Tommy and Annika, as she outsmarts the bullies, has fun with her monkey, Mr Nelson, and is reunited with her father, the Cannibal King. A topsy-turvy world of fun and hi-jinks.
(Presented by arrangement with NORDISKA ApS. – Copenhagen, Denmark)
Costume Parade (Gala and School Holiday Season only)
Encourage your children to dress up as their favourite character from the Pippi Longstocking stories for the onstage Costume Parade just prior to the start of the show – try Mr Nelson (Pippi's monkey), her father the Cannibal King, or red pigtails!
Gift a Seat
While you make your booking you may like to donate to our Gift a Seat programme. This allows Tim Bray Productions to offer a free seat to a child from a low decile school, Kelston Deaf Education Centre, BLENNZ (Blind and Low Vision Education Network of NZ) or Make-A-Wish (NZ). Gift a Seat – Where you can make a difference to children by letting them experience the joys of live theatre.
Video
---
Presented By