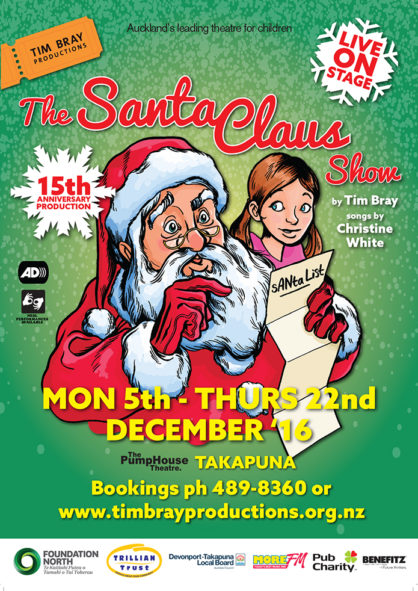 Dates and times
Mon, Dec 5 - 10:30am
Mon, Dec 5 - 1:00pm
Tue, Dec 6 - 10:30am
Tue, Dec 6 - 1:00pm
Wed, Dec 7 - 10:30am
Wed, Dec 7 - 1:00pm
Thu, Dec 8 - 10:30am
Thu, Dec 8 - 1:00pm
Fri, Dec 9 - 10:30am
Fri, Dec 9 - 1:00pm
Sat, Dec 10 - 10:30am
Sat, Dec 10 - 1:00pm
Mon, Dec 12 - 10:30am
Mon, Dec 12 - 1:00pm
Tue, Dec 13 - 10:30am
Tue, Dec 13 - 1:00pm
Wed, Dec 14 - 10:30am
Wed, Dec 14 - 1:00pm
Thu, Dec 15 - 10:30am
Thu, Dec 15 - 1:00pm
Fri, Dec 16 - 10:30am
Fri, Dec 16 - 1:00pm
Sat, Dec 17 - 10:30am
Sat, Dec 17 - 1:00pm
Mon, Dec 19 - 10:30am
Mon, Dec 19 - 1:00pm
Tue, Dec 20 - 10:30am
Tue, Dec 20 - 1:00pm
Wed, Dec 21 - 10:30am
Wed, Dec 21 - 1:00pm
Thu, Dec 22 - 10:30am
Thu, Dec 22 - 1:00pm
Venue
The PumpHouse Theatre
Prices
| | |
| --- | --- |
| Individual Adult | $25.00 |
| Individual Child | $25.00 |
| Senior (65+) | $22.00 |
| Family - select 4 or more | $22.00 |
| Friends of The PumpHouse | $22.00 |
| Restricted Viewing | $19.50 |
| Group 10+ | $21.50 |
| Group 20+ | $20.50 |
| Group 50+ | $18.50 |
How to get tickets
Sorry, this show is over.
Event type
About
Kelly and Alana are best friends and decide to write to Santa Claus. But Kelly sends the longest list of things that a child wants for Christmas that Santa has ever seen. Santa flies Kelly to the North Pole so she can learn for herself the true meaning of Christmas.
"I'd heard about Tim Bray's magical Christmas show from friends who have made it part of their festive-season tradition and now, having seen it myself, I can see why." Joanna Page, Review, Theatreview
Enjoy The Santa Claus Show with family or school – or make a booking to share the spirit of Christmas with your staff, clients and their families. Generous group discounts or book your own exclusive performance.
Tim Bray Productions – Celebrating 25 years (1991 – 2016)
---
Reviews
Michelle Robinson: Michelle takes her two year old to see The Santa Claus Show for the first time Read more »
---
Presented By