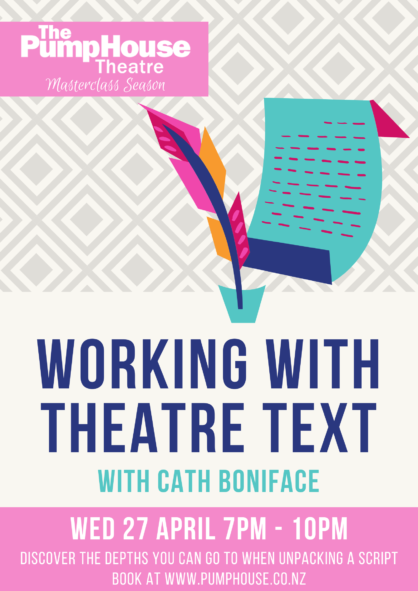 Dates and times
Wed, Apr 27 - 7:00pm-10:00pm
Venue
The PumpHouse Theatre
Prices
How to get tickets
Sorry, this show is over.
Event type
About
???? To attend an event at The PumpHouse Theatre you must be able to show your vaccine pass on arrival at the theatre. You will also be encouraged to wear a face mask.
Working with Theatre Text
With Cath Boniface
Discover the depths you can go to as an actor in this masterclass on working with theatre text with Cath Boniface. She will guide you through the process of bringing the words of a script to life, plus all the hidden subtext inside the script!
The workshop will focus on how to make good choices as an actor, unpacking difficult scenes and text, and some paired scene work.
Cath Boniface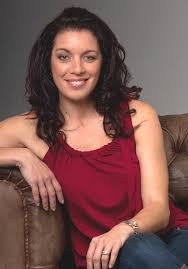 Cath fell into acting by accident. She needed to fill a credit in the Bachelor of Social Science degree she was studying to earn at the Waikato University and figured that the class "Practical Drama I" was an easy pass and enrolled. She found the course incredibly fun and inspiring and moved on from there to enroll in the NZ School of Performing Arts' two-year Diploma of Acting for Screen and Theatre, concentrating on all facets of acting from voice/movement/technique to writing/directing/designing as well as performing. Cath went on to complete further training at The Actors Space with Raymond Hawthorne.
She has appeared on television (Xena, Shortland Street) as well as gracing the stage at The PumpHouse Theatre as Lady Macbeth, Portia, and Rosalind as part of the annual Shakespeare in The Park season. She directed Macbeth in 2020 and the extremely successful season of The Mousetrap in 2021.
As well as being an award-winning performer Cath has also won awards as a director.
---
Presented By