A Day In A Life Of The PumpHouse Volunteer – Diana
Have you met Diana?
Diana Pinto just wants some sunshine, arepa and sand between her toes. We're doing our best with that, but no matter how hard global warming hits, New Zealand is nothing compared to the delicious heat of Diana's Colombian hometown San Gil. She has come to us with a wealth of experience in design and we've been lucky to have her on board this last month.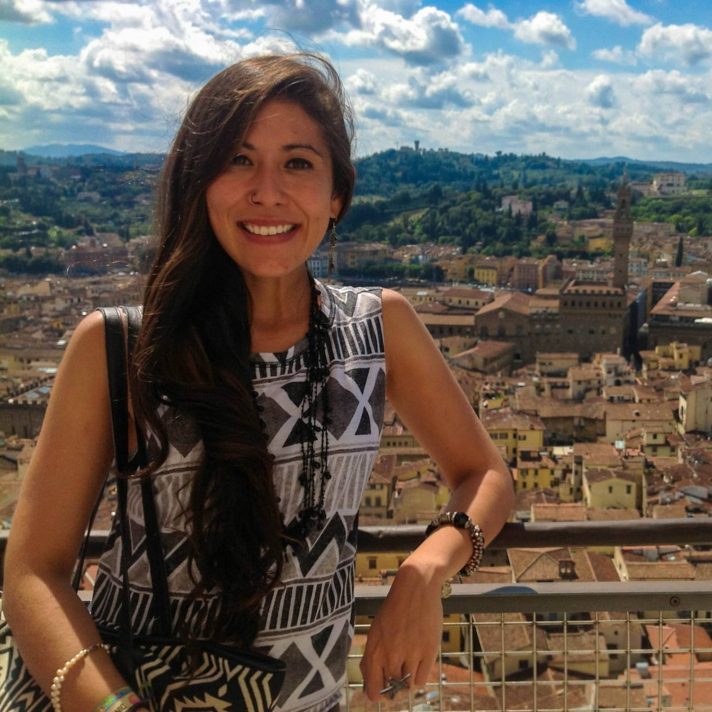 Tell us five random facts about yourself
I love drawing
Life doesn't happen without a coffee (I'm Colombian)
I speak to my family every day because they're the best
I am freakishly obsessed with cats, but have never owned one
I would love to go to Thailand
How did you come to volunteer at The Pumphouse Theatre?
I was looking to volunteer within the Arts Industry on the North Shore, and sent my CV in to The PumpHouse. I was so happy to hear that The PumpHouse could use my skills as a designer!
What did you study and has it helped you in the role?
I've studied many things, including Industrial Design as my Bachelor's, then Graphic Design as my Master's. I also have a certificate in commercial cookery which I completed when I lived in Melbourne. Needless to say, my Graphic Design Master's has helped me in refreshing The PumpHouse's branding.
When did you start getting involved in the performing arts?
This is my first time! I've never worked in the industry before, it's really exciting to do something new.
What do you like about working here?
I love the fact that I am helping such an amazing organisation, but also I'm improving my skills and gaining lots of great experience. This sounds quite strange, but it's also really therapeutic for me – it's been a great way to meet new people, learn a lot about myself and the environment on the lake is so relaxing.
What's the coolest thing you've done in your job recently?
I have loved redesigning the logo – but also the new Ticket Insert. That was my first project so I have a special attachment to that one. The logo was really fun to sketch and I learned so much about the history of the building whilst designing it; I'm glad I was able to give it a modern feel.
What time do you wake up in the mornings?
I wake up at 7am and make breakfast for me and my partner. Sometimes I go back to bed, I love bed.
What do you do behind the scenes that people don't know?
I listen to music. I don't know if James knows that (he does now!). But on a serious note, everything you see about The PumpHouse, from your print-at-home ticket to the email newsletter header is being refreshed. It's been well thought-out, considered against several alternatives and gone through a million drafts.
What do you get up to after hours?
I go jogging, I make dinner each night and I'm starting to do yoga and meditation. I try to draw when I can find the time and the most important thing – I speak with my family each night, they keep me grounded.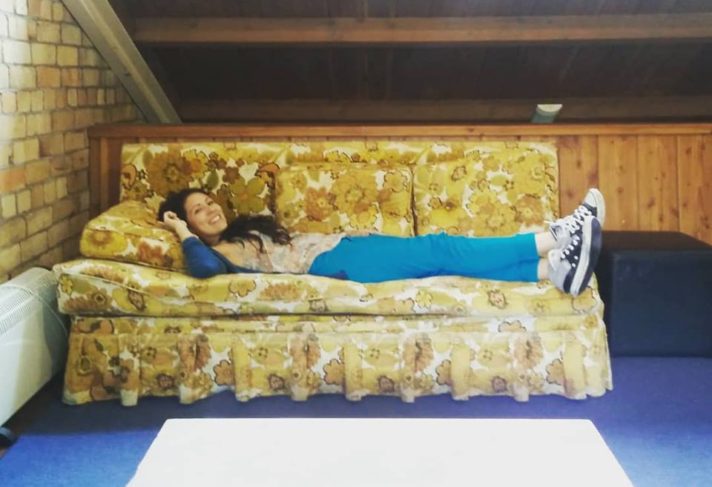 What do you get up to on your lunch breaks?
[Diana laughs]. Apart from lying on the couches upstairs with Amy? We have good chats and good laughs, and chocolate.
What's your all-time favourite show?
Back home in Colombia, there's a show called descarate con la Azcarate. It's translated like "The Shameless Azcarate". It's a comedy that makes fun of relationships with men back home, and how silly Colombian men are!