Our Rejuvenated Amphitheatre!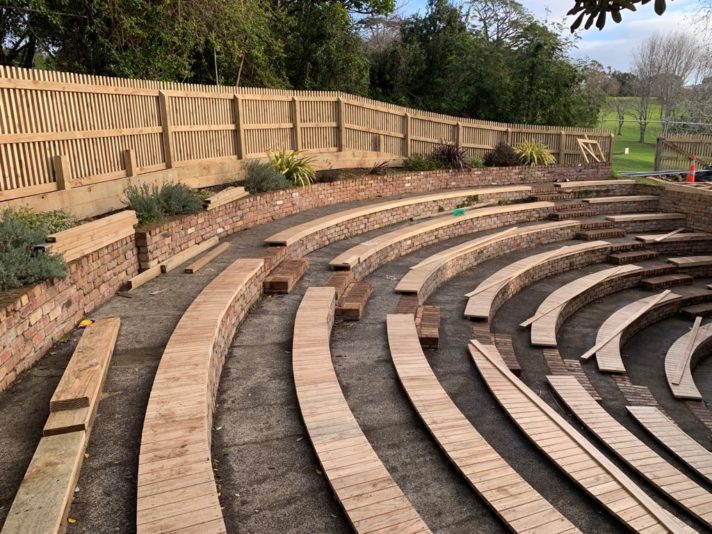 The beloved PumpHouse Amphitheatre has had a gorgeous makeover, with brand new seating, a new fence, and a fancy new tech box at the back of the theatre – which we think would make quite the fab little Lakeside Air BnB!
Auckland Councils contractors were hard at work over the Winter months to get the space ready for the Summer season. They begun by pulling up all the old wooden seating and fence and replacing them, then re-roofed the leaky storage room and rebuilt the lighting platform into a fully self-contained (and secure) room.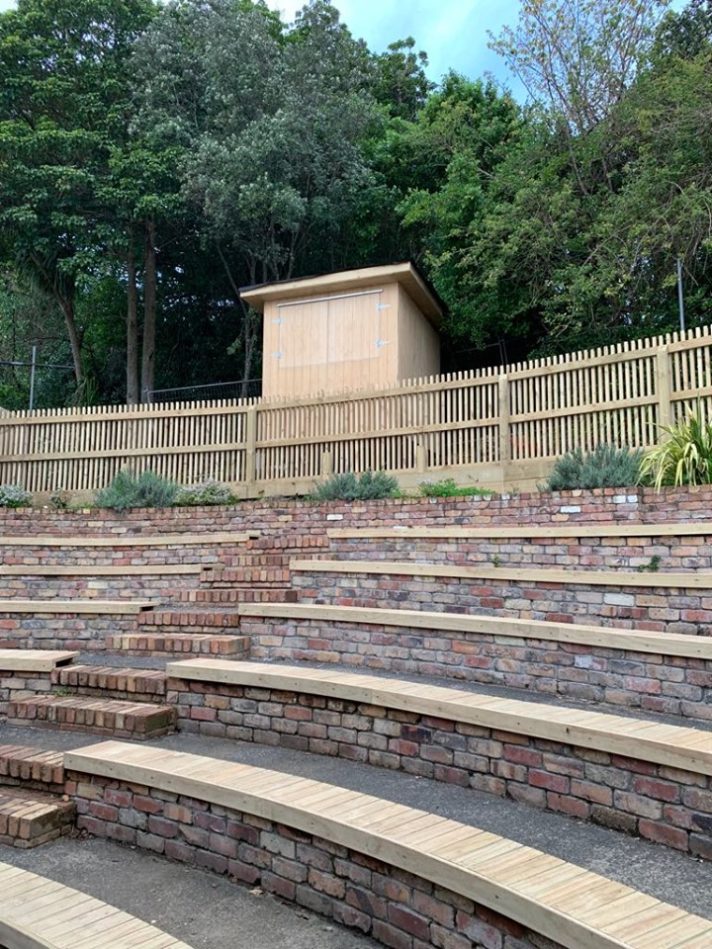 To add the cherry on top, we had the garden re-planted with a selection of natives to complement the work Stephen had already done at the top of the seating, which will hopefully be in full bloom ready for the Shakespeare season in January/February 2020!
Next year, we are looking forward to also getting a new deck added to the stage right performance space.
If you want to check out this revamped space, why not come along to our Christmas Carols in the Amphitheatre on Sunday 15 December at 6 pm! More details here: https://pumphouse.co.nz/whats-on/show/christmas-carols-in-the-umphouse-amphitheatre-2019/
Thanks to The Devonport Takapuna Local Board and Auckland Council for their support.