? The PumpHouse Theatre Community Christmas Choir ?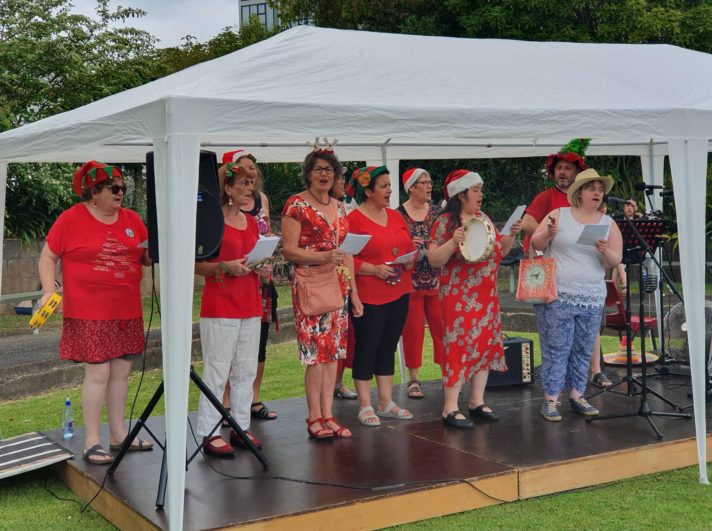 Our wonderful PumpHouse Community Choir has been out in full force entertaining the community with some magical Christmas Carols. On Saturday 7 December they performed at the PHAB Christmas Party, which was a fun and special event to be part of. This is the fourth year they have been invited to entertain at PHAB, and they look forward to returning again next Christmas.
Our choir gets together a few weeks before Christmas in preparation for our annual Christmas Carols in the Amphitheatre. They are excited to spread some more Christmas joy this Sunday at the sold-out event!
Find out more about our choir here