Help Us Add Some Sparkle & Joy This Christmas!
The PumpHouse Theatre is bringing a little extra sparkle and joy this festive season. After the wild year we've all had, we are looking to help support our local community this Christmas.
From December 1st we will have an empty Christmas present box sitting in our foyer under the tree – which we hope you will help us fill! You can contribute non-perishable goods (and things like toothpaste, shampoo and feminine hygiene products), or maybe wrap up a gift for a child or adult.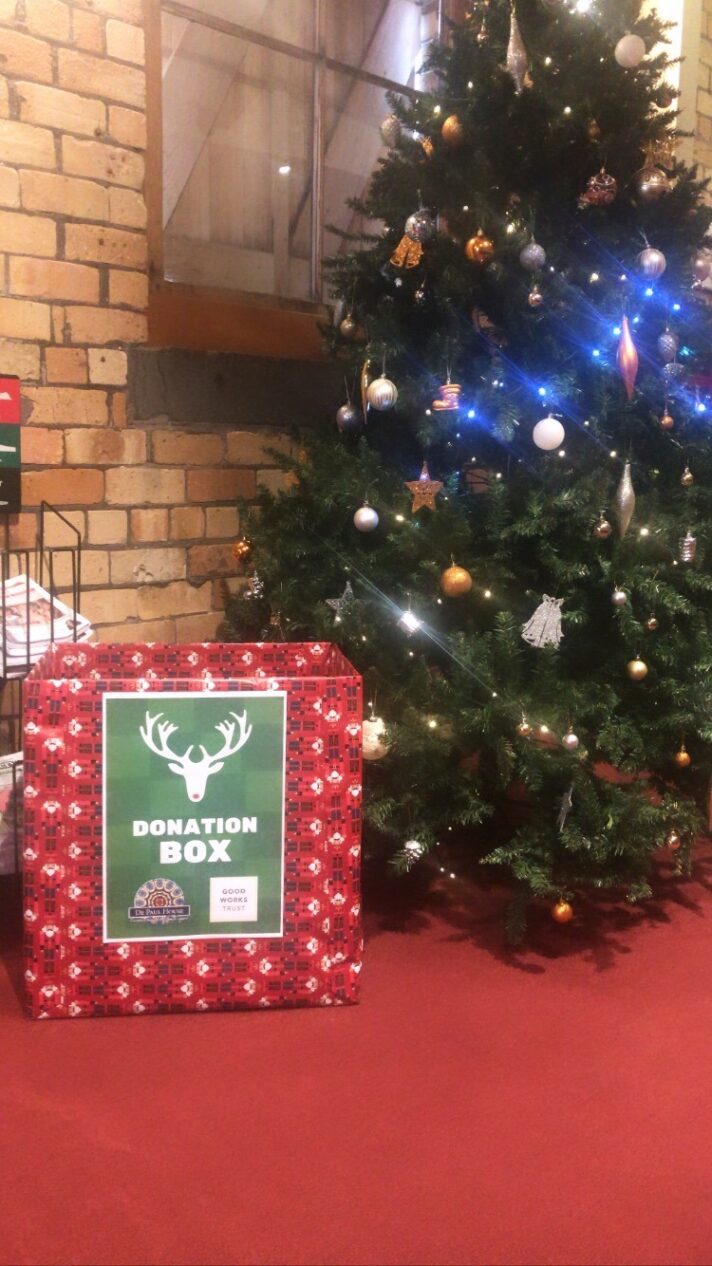 We are supporting Shore Vineyard based in Forrest Hill who run a foodbank, and De Paul House in Birkenhead who provide shelter and support for families in need.
So come along and visit us before a show, or any time between 9am – 5pm Monday to Friday, and help us to spread the Christmas joy!