Five Quick Q's with Mags!
This week, our resident drama teacher and Shakespeare nut, Mags Delaney is running a 5-day workshop on all-things Shakespeare for 12 – 18 year olds. We managed to grab a moment of her time to ask her 5 Quick Q's about the workshop and her love for the Bard.
You can come along to watch these talented young actors in action this Friday 15 Jan at 7 pm, with their performance of A Midsummer Night's Dream in our outdoor Amphitheatre!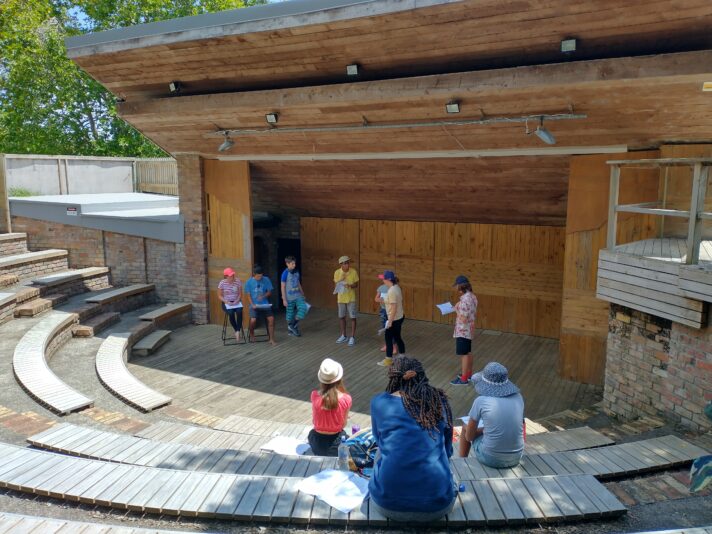 Can you briefly describe what the workshop is all about?
Mags: The workshop is a chance for young performers to have the opportunity to put together a Shakespearian play from scratch. Through exploring the story and the characters and becoming familiar with the language we are concentrating on A Midsummer Night's Dream which we hope to perform on Friday evening in the Amphitheatre.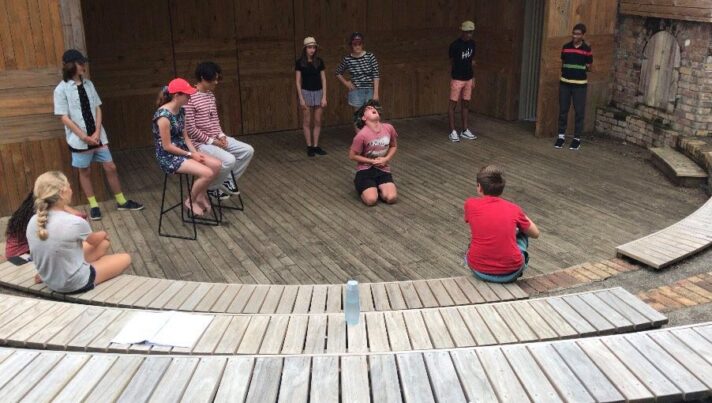 What is it like working with these young budding actors?
Mags: It is very inspiring to work with young people who have no fear about Shakespeare and who are willing to have a go, to follow direction, and take themselves out of their comfort zones. For me, there is nothing more satisfying than seeing young performers develop as the workshop progresses – and to have the confidence to perform on stage when they may have started off lacking in confidence in their own abilities.
What do you love about Shakespeare?
Mags: I love everything about Shakespeare! The stories, the fabulous rhythm of the words, and the wonderful characters he created. For a man, he wrote some fantastic female roles.
What is your favourite part of teaching these workshops?
Mags: I love seeing the actors grow in confidence and the development of a cast but most of all I love to see the words come alive in performance the way Shakespeare wrote them.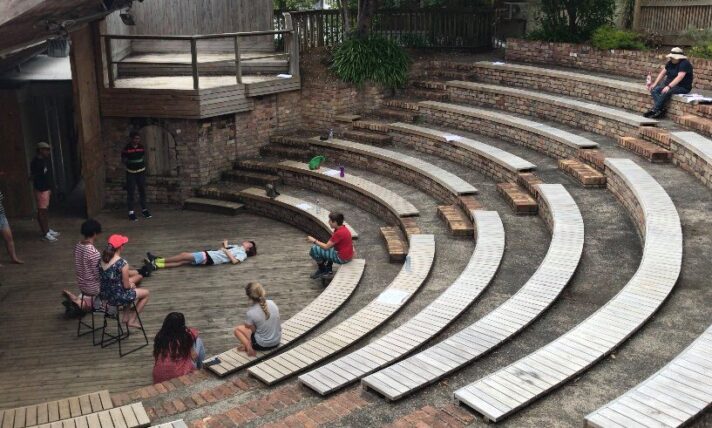 What advice would you give to someone wanting to learn and understand Shakespeare?
Mags: Don't be afraid! The themes in Shakespeare's plays are the same you see on TV and in movies – there's comedy, romance, deception, betrayal, murder, scheming and sometimes a happy ending! If you've seen it on Shortie St or at the cinema Shakespeare probably wrote about it first.
And don't worry about the words – there are lots of modern transcripts about for you to get the idea of the story and the characters and once you have that you can begin to play with Shakespeare's words.