Summer means Shakespeare at The PumpHouse Theatre, with the annual Holiday Drama Programme: Shakespeare in a Week! And the ever-popular Auckland Shakespeare in the Park performed in the Outdoor Amphitheatre.
We are suckers for a good ol' story from the Bard, so we are excited that the young thespians in next week's holiday programme will be studying one of his most famous plays (and one of the last plays he wrote) – The Tempest. The week will consist of devising a Shakespearean performance from scratch, developing characters, creating props and set, and of course, culminating in a performance outdoors for whānau and friends to come and enjoy.
There are a very limited number of spots left for Shakespeare in a Week – so if it sounds like something that your 12-18-year-old will enjoy, book in ASAP! 
Speaking of famous plays by Mr. Willy Shakes – the renowned Auckland Shakespeare in the Park is back in 2022 with two bangers: Two Gentlemen of Verona and The Merchant of Venice. As the sun sets, you'll be treated to riveting performances, sumptuous costumes, and the magic of storytelling under the stars.
Free tickets for children under 12!
Shoreside Theatre loves encouraging our youth to enjoy and understand Shakespeare, so they are offering Free Children's Tickets for under 12-year-olds. Children must be accompanied by a paying adult with a maximum of 3 free tickets per booking.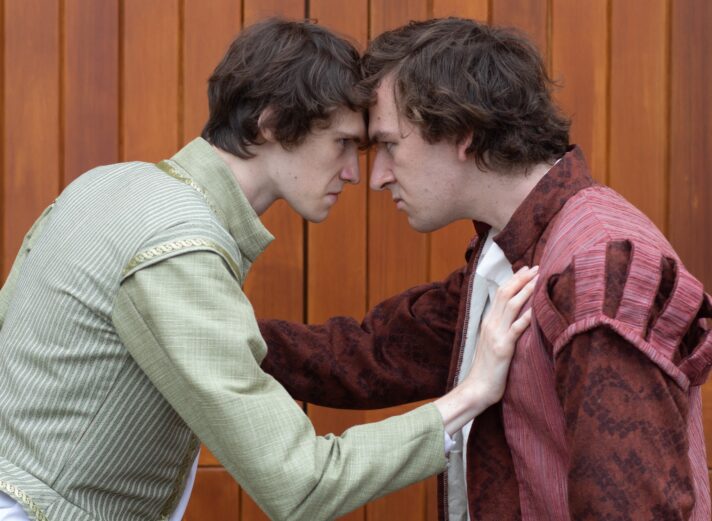 Two Gentlemen of Verona, directed by our very own James Bell follows Valentine and Proteus, two firm friends from Verona who find their relationship put to the test when they both fall in love with the same woman. When Proteus's father sends him away from Verona and the woman he loves, he finds himself falling for Valentine's beloved, Silvia.
Both men forget their friendship and wrangle for her affection, but, after a series of mishaps and mistaken identities, the two couples are reunited and reconciled in marriage.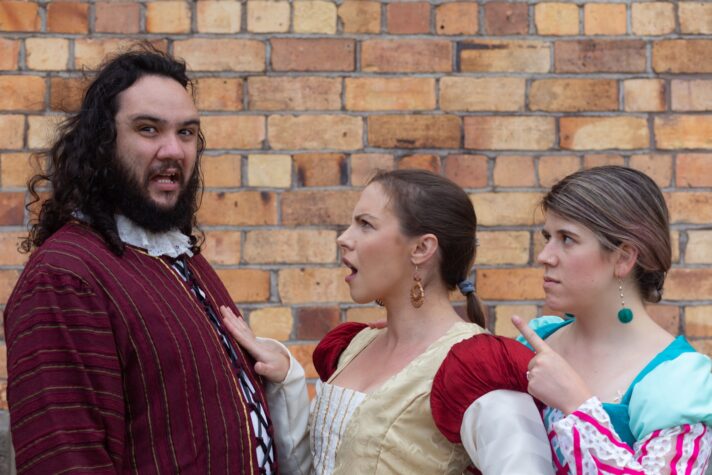 The Merchant of Venice, directed by Trevor Sharp is a clever and controversial comedy. The story is set in motion when Bassanio, a poor nobleman in Venice, needs money to woo the beautiful heiress Portia.
He asks his friend Antonio for a loan, but Antonio has invested his funds in ships overseas. The moneylender, Shylock, offers the cash on the condition that he will take a pound of Antonio's flesh if the loan is not repaid within three months.
Antonio goes bankrupt and Portia steps in, disguised as a young male lawyer, to save the day.
Find out more about our Shakespearean Summer by clicking the posters below!