It seems like just yesterday that our wonderful intern from Germany, Lena joined us at The PumpHouse Theatre! She has been an incredible, vibrant asset to the theatre.
We asked her if she could write a little something to reflect on her time here, and here it is in her own words!
Lena – we will miss you so very much. You will forever be a special part of The PumpHouse whānau!
Mā te wā ????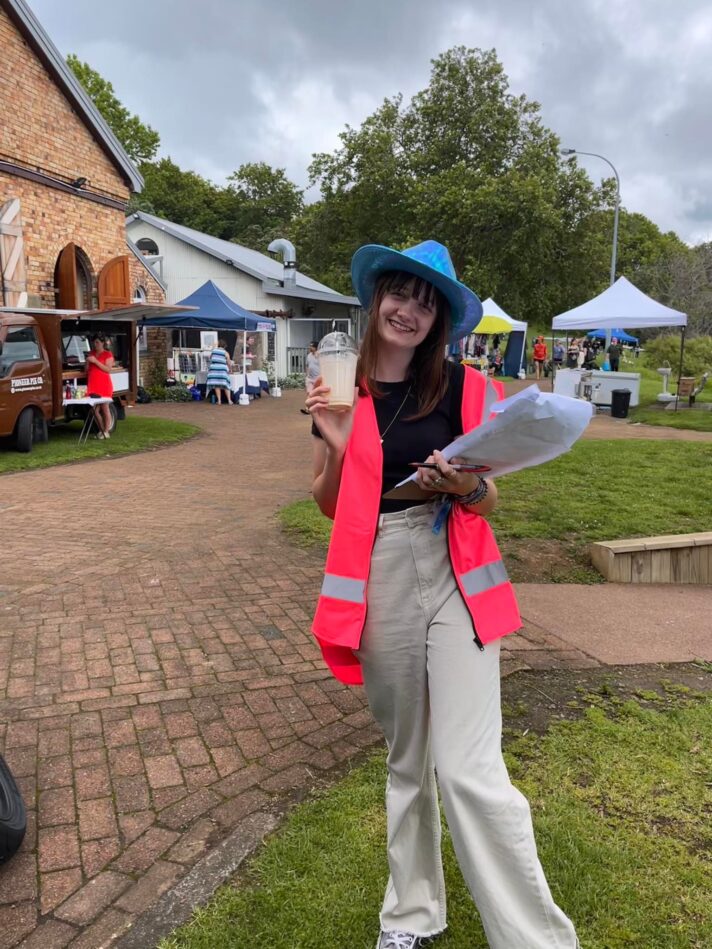 Time flies by… and so did my time here at the PumpHouse. After nine amazing weeks, my internship is over and I'm going to leave Auckland to explore the rest of the beautiful country.
Looking back, it's all been really interesting and fun. Whether it was welcoming our guests – especially all those excited children – for the Santa Claus show, witnessing the madness and shenanigans during a production week and looking at everything that's going on backstage during a show like Di & Viv & Rose, helping with setting up the light rig and walking along the catwalk (the walkway above the auditorium to reach the lights), re-painting the stage with Mark and Christmas music or our little Christmas BBQ – there was always something exciting going on and new things for me to learn.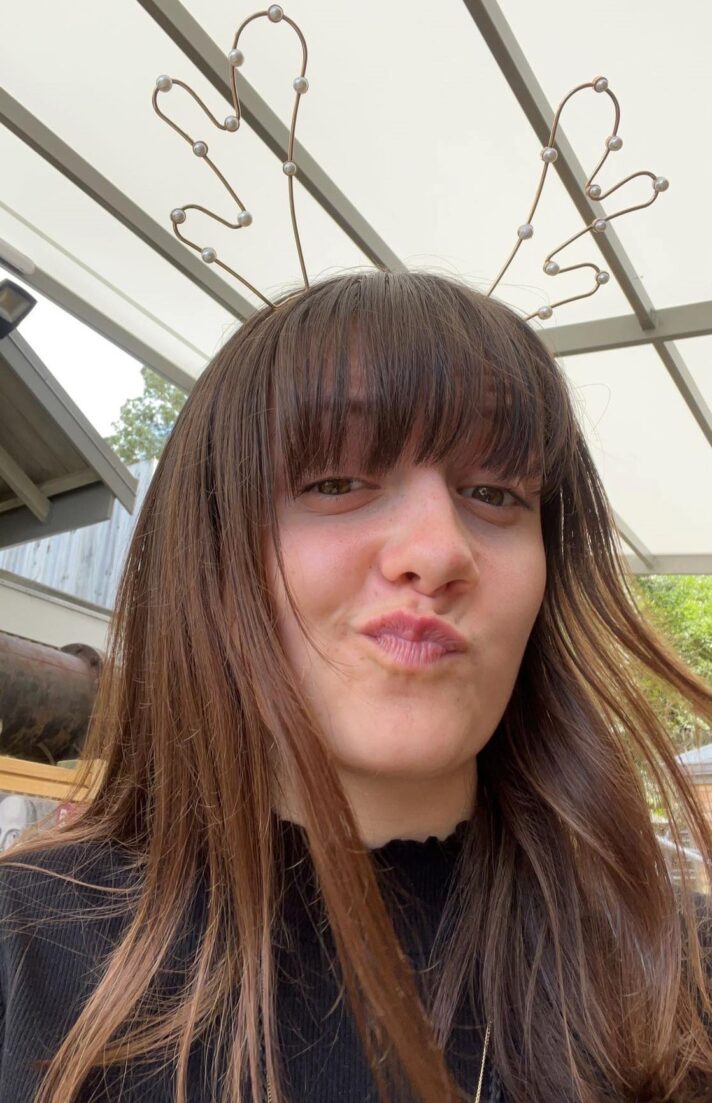 If I had to pick one Highlight, it would be the Christmas market. I was there while everything was being set up and helped where I could since our team was reduced down to James, Meg, and myself, but in the end, everything was ready in time for everyone to stroll along the stalls and have a good time. The weather was wonderful and even though having Christmas and summer at the same time is still veeery weird to me (I'm a summer person, though Christmas is just a winter thing to me – but I'm not complaining!) it was a cool experience to not freeze all day during a Christmas market. After our market, I (or should I say Lena the Elf?) got to be part of the annual (and sold-out) Christmas Carols in the amphitheater, which was absolutely amazing and a lot of fun. It was an exhausting and sometimes overwhelming day, but also really great.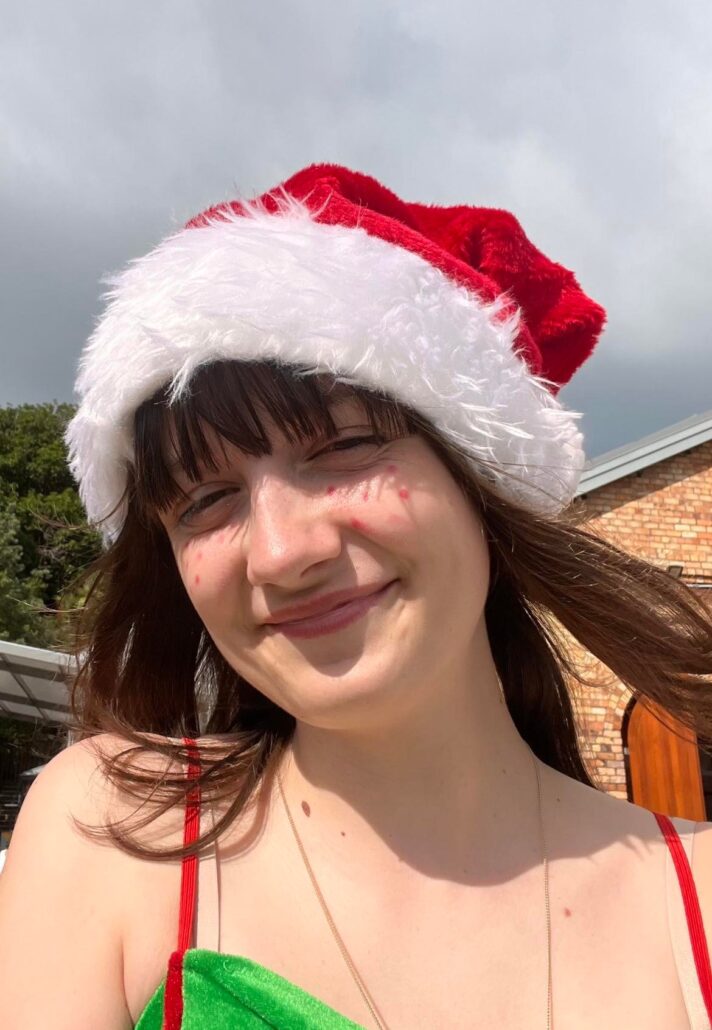 And last but not least, something that I will probably remember most was meeting all those lovely people. The way I was welcomed into the PumpHouse family really means a lot to me and whenever I'll be near Auckland, I'm definitely going to stop by again. I'm really grateful for all the laughs and stories shared, coming here for work was something I always looked forward to.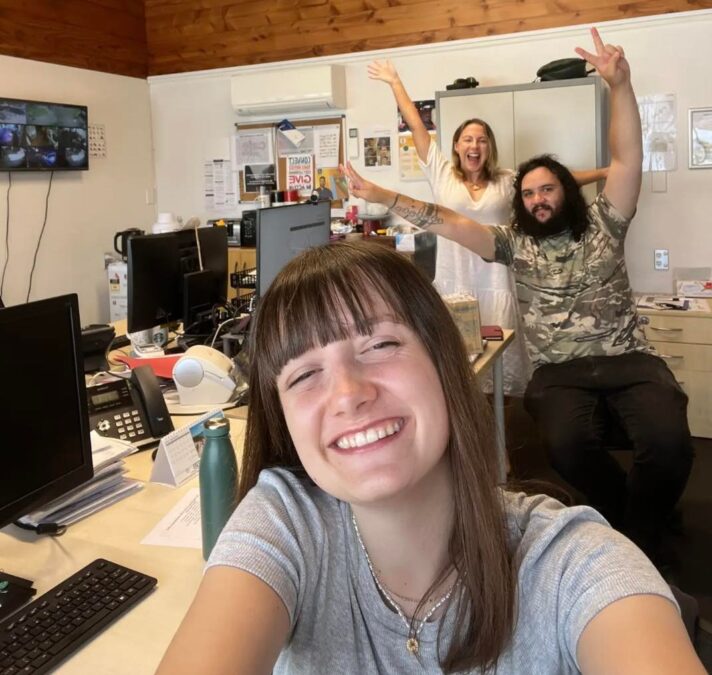 I've had a truly amazing time here and I'm really glad I got to do my internship here – this place and its people will be missed!