RECAP: Shakespeare in a Week!
Well, the season of The Bard is well and truly upon us!
During these school holidays, our Shakespearean mastermind Mags had the absolute pleasure of working with a fantastic group of young people who worked really hard to put on a performance of 'Much Ado About Nothing' in just four and a half days.
This is the fourth Shakespeare in a Week workshop, and some of the young actors have come every year, whilst new people have joined in along the way. The students come from all around Tāmaki Makaurau to take part and make new friendships that carry on after the week.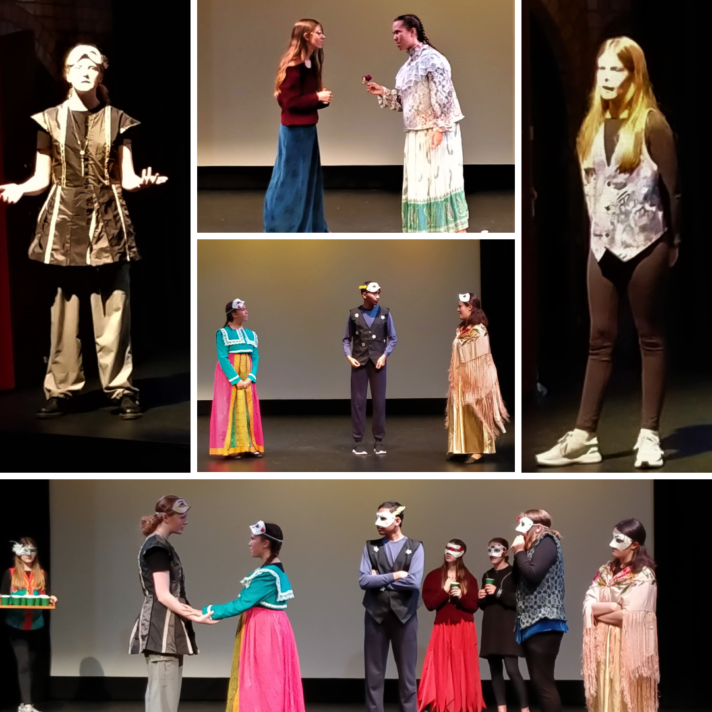 It's fair to say we have some extraordinary young local talent in our midst. "Some of the young actors I worked with in Shakespeare in a Week performed better than some of the adult actors I've worked with!" Tutor Mags Delaney-Moffatt says. "As a result of coming to the workshop some of the actors have gone on to be part of Auckland Shakespeare in the Park."
The stormy weather meant that the performance was taken inside rather than the planned performance in the amphitheatre. But the entertainment was still exceptionally good, and being able to borrow actual 'Shakespearean Costumes' from Shoreside Theatre gave the performance a bit more polish than the 'put together out of the dress up box' we've had before.
Shakespeare in a Week is not just for those who have drama experience but is for anyone who wants a chance to have a go at Shakespeare. We are hoping to be able to do some more workshops later in the year to keep the legacy going.