Jubilation Choir – Something of a Sensation
Jubilation is a unique beast, an acapella gospel choir with a rock & roll heart.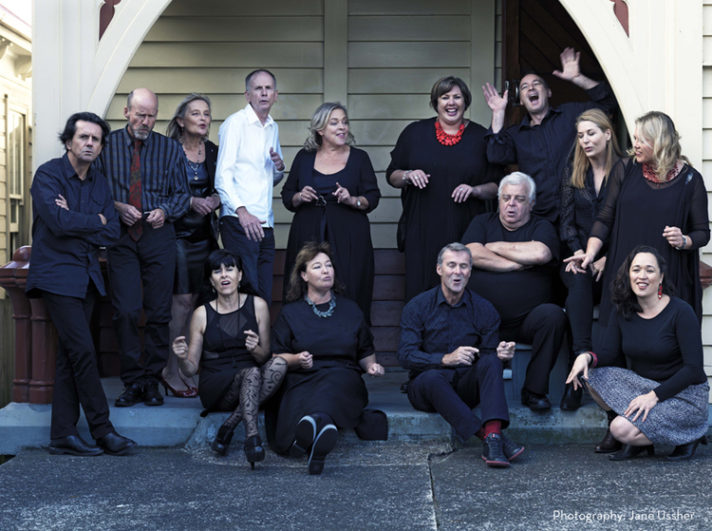 Born in Auckland in the year 2000, Jubilation is a virtual gospel supergroup including R&B legend Rick Bryant, entertainer extraordinaire Jackie Clarke and theatre supernova Jennifer Ward-Lealand.
This diverse ensemble includes professional musicians, teachers, actors, a yacht maker, a master builder and a lecturer in Russian.
They sing soul, blues and country-infused gospel, from the songbooks of Nina Simone, Tom Waits, Curtis Mayfield, Blind Willie Jackson and ranges from the 1800's to the present day.
Jubilation has performed all over New Zealand to crowds large and small – from 10,000 on WOMAD's main stage to 60 at Arrowtown's tiny Old Cheese Factory.
They've sung at the openings of the Auckland Art Gallery, Auckland's Q Theatre and performed flash-mobs on the vintage trams at the Wynyard Quarter. They fundraise and tour festivals including Nelson's Opera in the Park, Waiheke Jazz Festival, Christchurch Arts Festival, New Plymouth's Festival of Lights and Wanaka's Festival of Colour.
What's clear is they love what they do, and audiences love them in return!
After a sell-out show last time they performed at the PumpHouse in 2017, Jubilation are delighted to be returning to Takapuna's iconic venue on Sunday October the 28th for a soulful, heartfelt and roof-raising evening.
"Jubilation have brought heart and soul — and a damned fine choir and soloists — to festival audiences up and down the country." — Philip Tremewan – Director of Wanaka's Festival of Colour and Christchurch Arts Festival

"With voices raised to testify, celebrate, console and sound a warning, this choir will move you and shake you." — Liam Ryan, Artistic Director – National Jazz Festival
Sun 28th October 6:00 pm
Book Tickets.