Auckland Fringe Festival comes to The PumpHouse
The Auckland Fringe Festival is a huge benefit to local artists, venues, production companies and above all, audiences. This festival is so important to our local community, because it gives aspiring artists an opportunity to showcase their work and gives our future production teams the professional experience they need.
The PumpHouse is proud to be an official venue for the Auckland Fringe Festival 2019 and to host five unmissable events. Why are they unmissable? Because these shows offer our audiences something new and different. Plus, they show off the incredible local talent we have here in Auckland.
Embrace the new and attend a Fringe show at The PumpHouse this month!
Oil and Water, Tues 19th February at 7:30pm. This show really encompasses everything that's great about the Fringe. It's a variety show; a devised performance of music, theatre, dance, comedy and poetry all centred around the theme of 'Oil and Water'. Artists will engage with the theme individually in separate sketches to give you a thought-provoking, entertaining experience.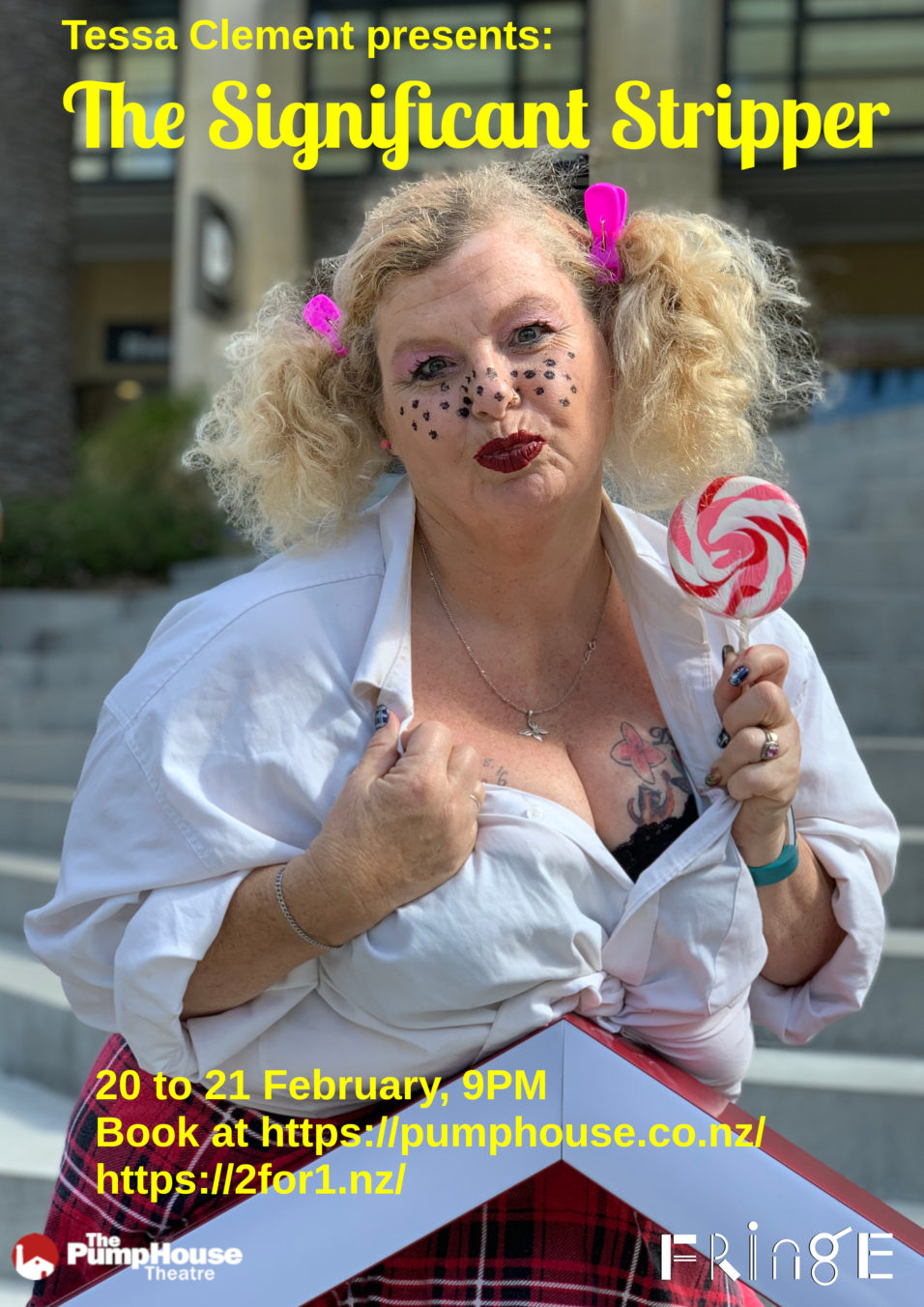 The Significant Stripper, Wed 20th – Thurs 21st February at 9pm. Tessa is an entertainer with a difference. She will be entertaining you with a cheeky stripagram that is a funny sexy, but not sexual, show. She is the only Fatagram in New Zealand and this big bold cheeky woman performs with passion, enjoyment and big laughs.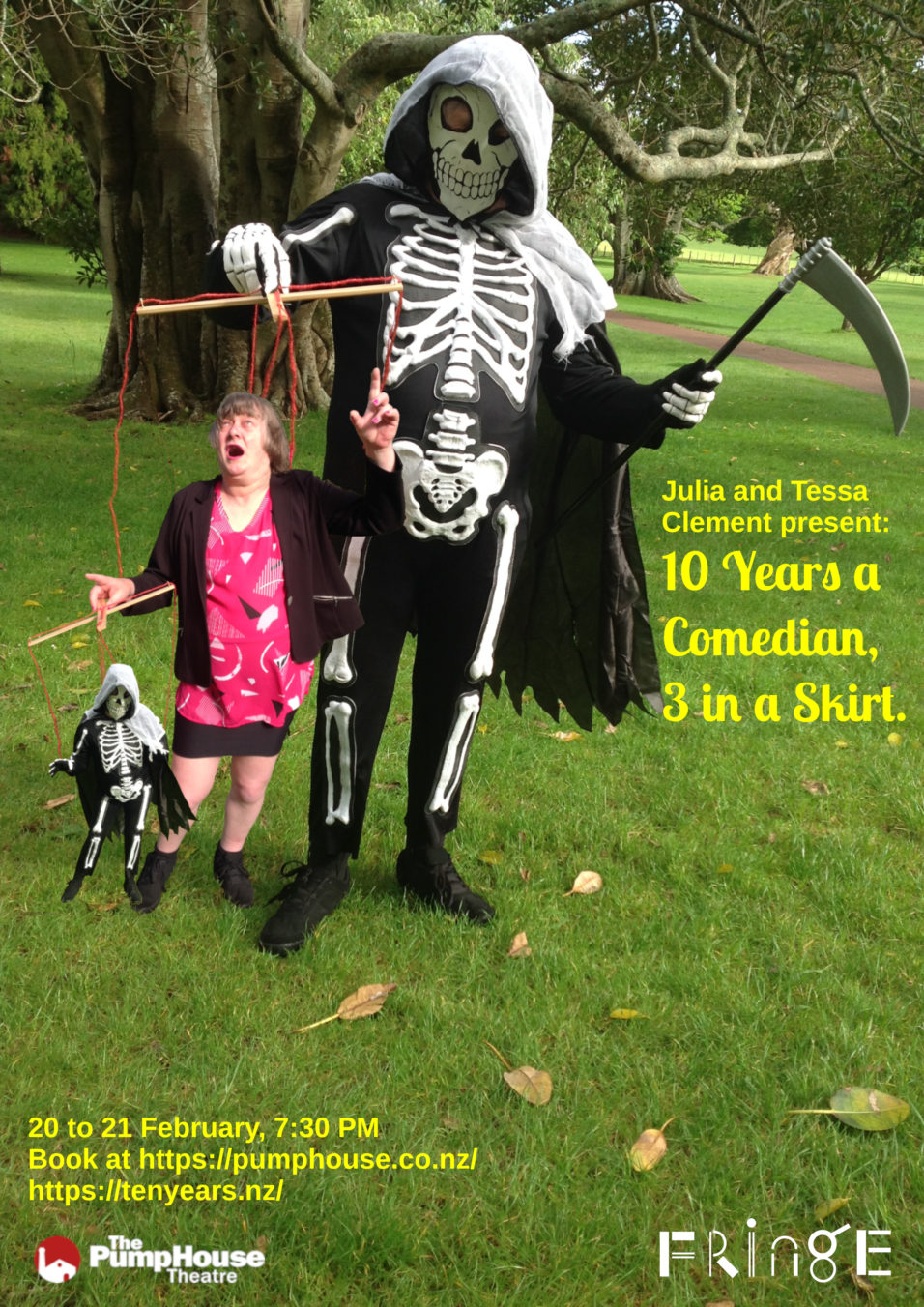 10 Years a Comedian, 3 in a Skirt, Wed 20th – Thurs 21st February at 7:30pm. Since 2008 Julia has been regularly performing comedy, covering topics as diverse as chicken sashimi & almond milk. In late 2015 she gave up the unequal fight and came out as a transgender woman, then started again with new material to reflect her transgender status. Julia will be performing six comedic acts from her first ten years as a comedian.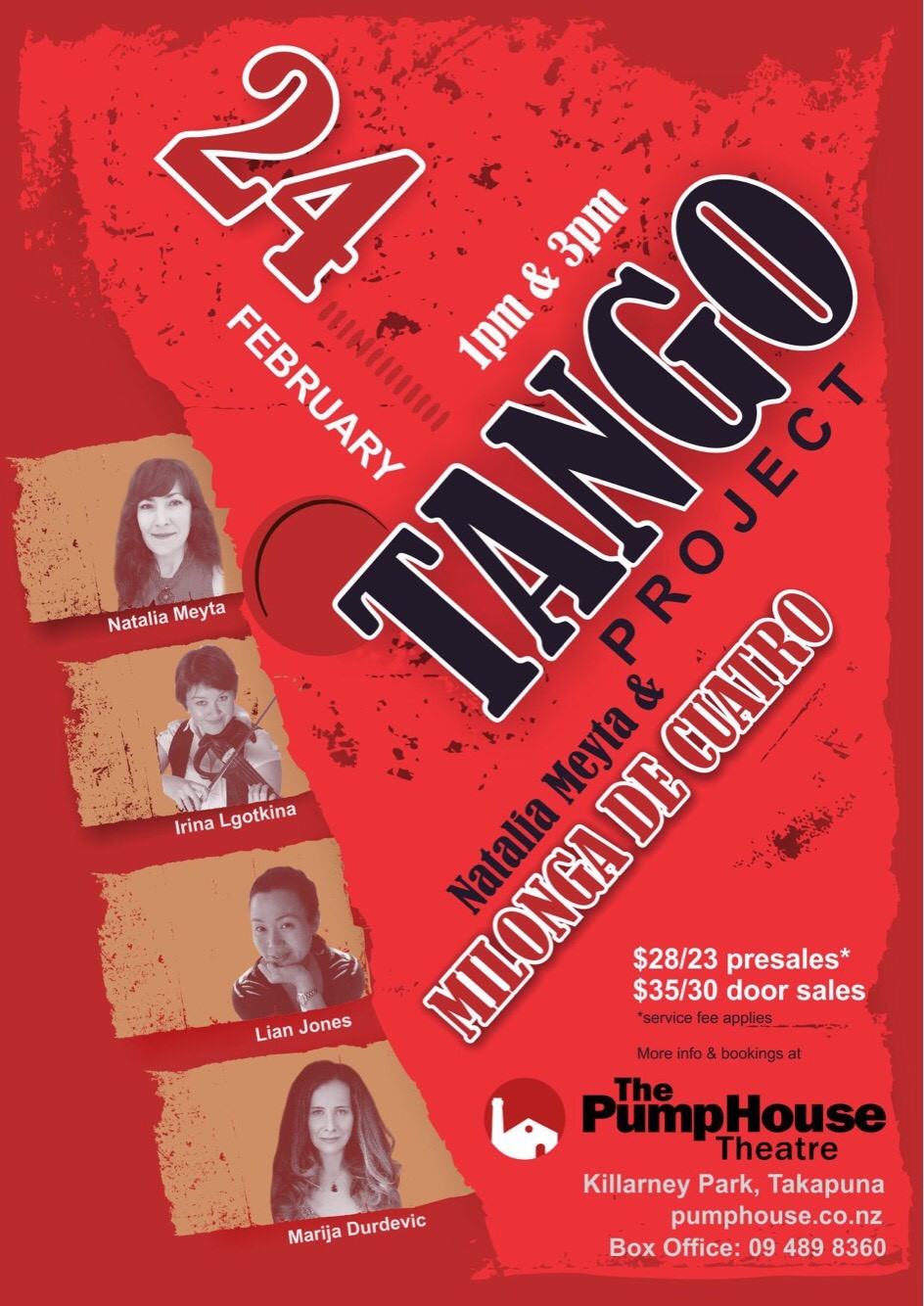 Tango Project, 'Milonga De Cuatro', Sun 24th February at 1pm and 3pm. This show gets together four independent musicians who were attracted by music from the most talented composers of Argentine Tango.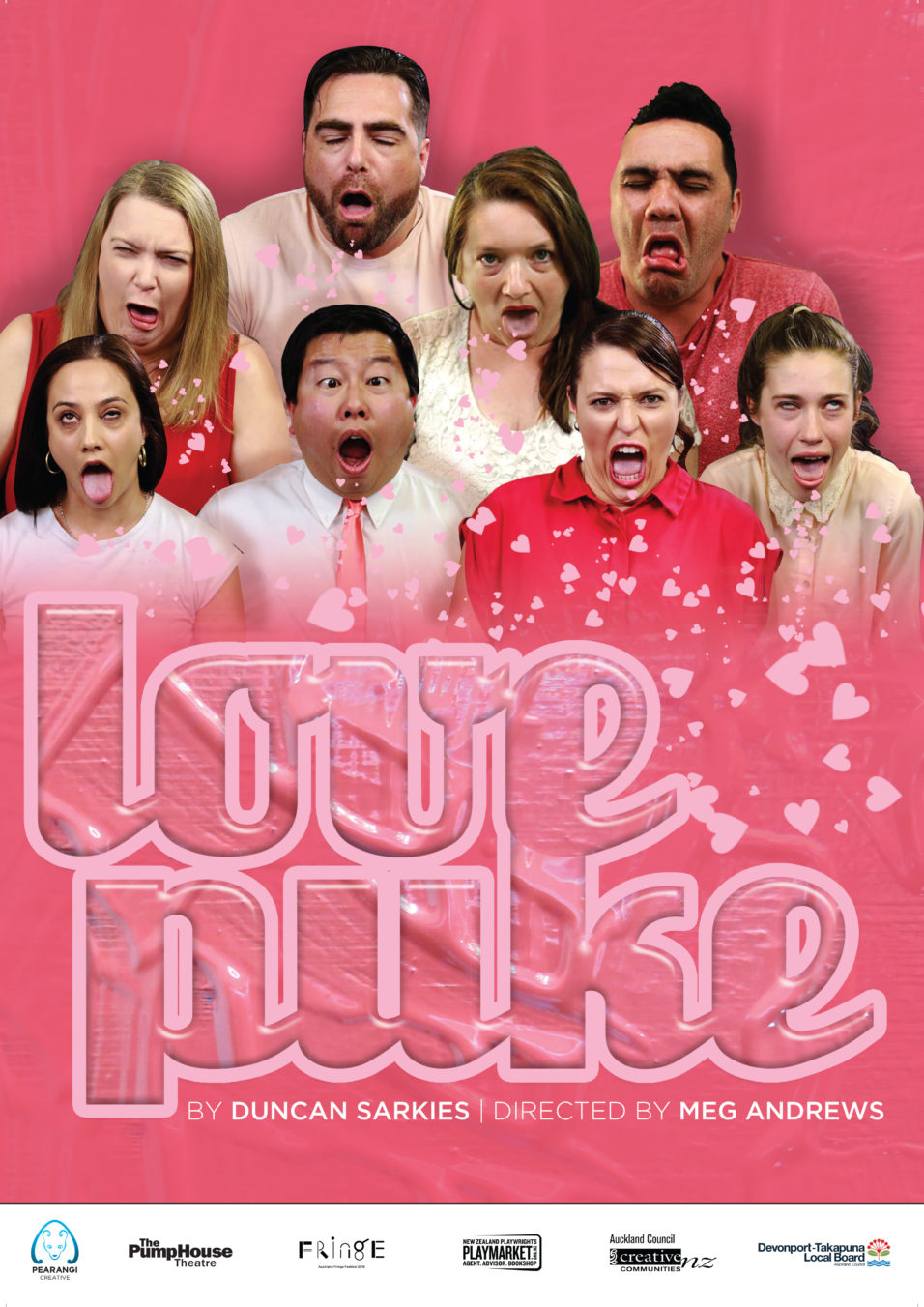 Lovepuke, Wed 27th Feb – Sat 2nd Mar at 8pm. Lovepuke is a raunchy and intense romp through the triumphs and pitfalls of the dating scene. Written by New Zealand playwright Duncan Sarkies (Scarfies, Flight of the Conchords) in the 90s, this one act play still has interesting things to say about love, sex and relationships.
Also on Sat 23rd February at 7:45pm, don't miss Dominic Blaazer and the Maximum Philharmonic Orchestra. After a packed house and superb reviews last year, Dominic and his talented 10-piece orchestra return for an evening of tight, melodic and poetic tunes.